Steven Nestor, Laurice Quigley & Harrie Swanson Mortgage Brokers in Stirling, Perth & surrounds
The team at Mortgage Choice Stirling have been serving Perth Northern Suburbs since 2006.
Harrie, Steven and Laurice work hard to offer superior customer service with a mobile home service to make the lending process as easy and convenient as possible. Together, they bring an incredible wealth of knowledge across finance and lending to their clients and can assist with a huge range of borrowing needs.
Stirling
5.0 (169+ total reviews)
Aggregated from:






Call Us
Office - 08 9349 6722
Open Hours

All Hours on Mobile
Address
Suite 5, 45 Cedric Street
STIRLING,

WA

6021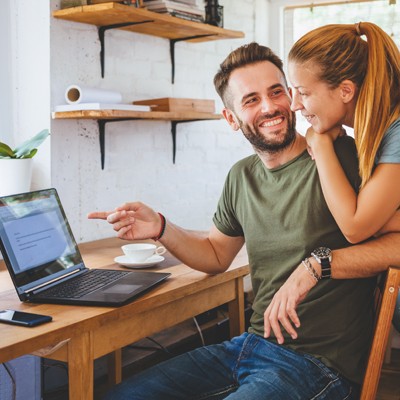 Latest home loan interest rates
Start your home loan journey today
Other areas we service
This professional and motivated team offer a cohesive, end-to-end service, guiding you through each step from preliminary advice right through to settlement. Their aim is to help you find the right mortgage without any stress or hassle.
Based in Stirling, they offer a mobile service across Perth.
Start your home loan journey today
Ready to kickstart your journey to homeownership?
We'll assist you along the way and do all the legwork for you! Call us today on 08 9349 6722.
Services
Putting your best interest front and centre, Harrie, Steven, Gjoko and Laurice have the experience and expertise to develop loan solutions that are optimised to your personal circumstances and financial goals.
Home loans

Investment loans

Refinance loans

Construction loans

Renovation finance

Equity release

Bridging loans

Personal Loans

Car and asset finance

Commercial property finance

Business loans
Check your borrowing capacity
Are you eager to understand your borrowing capacity based on your salary and financial commitments? At Mortgage Choice servicing Stirling, Joondalup, Morley, Perth and surrounds we understand that finding out how much you can borrow for that dream home you've always wanted can be tricky, which is why we have some awesome calculators to make it easy!
Check out our free home loan calculators here or get in touch with us to discuss your unique circumstances.
The right home loan for your needs
Our mission is to find the right home loan for your individual needs and to always have your best interests at heart. Plain and simple. Which is why we have such a wide range of lenders to choose from. We can search through hundreds of products to find something tailored to your situation. ~
Client reviews
As first time buyers Steven was very helpful and patient, explaining the process and keeping us informed along the way
5 stars for Steve and Laurice. They took the hassle out of dealing with the banks. Finance approved and property settled smoothly. Can highly recommend
Harrie was absolutely outstanding throughout the process for us. Always helpful, informative and willing to take the time to exlain and go through things properly with us. He consistently went above and beyond to make sure everything ran smoothly and was submitted and finalised on time. A true professional
I definitely recommend Harrie to anyone that is in need of a mortgage broker.
Thank you Harrie
I have been using the services of Harrie for many years. His team are great to deal with and always happy to find the best solution for you.
Very good service, thanks.
I would highly recommend Smartline Stirling to anyone who requires assistance in applying for and obtaining a mortgage. Steve Nestor has helped me with two new home loan applications and a refinance over the past 6 years and each time he was incredibly effective in achieving the desired result for me.
Steve was very professional and provided excellent service. He did everything to make the process smooth and stress free. Would highly recommend Steve and the smartline team.
Steven and Laurice were once again great to deal with. Always available for contact if I had any queries and were able to present several very competitive loans
Steve was very thorough and understanding with my needs and accommodated my loan to my satisfaction. Found Steve very approachable and reliable

Highly recommend
Steven always makes getting our loans so much easier. His advice and professionalism is second to none. We couldnt do what we do without him.
Harrie worked with me for 2.5 years while I worked through the process of buying my house. He (and Gjoko) made the process as seamless and stress free as possible. I would highly recommend them and sing their praise to anyone who will listen!
This is the 2nd time I've worked with Harrie and refuse to go anywhere else. His care is second to none and has a personable approach to securing the best loan for his clients.
Harrie is a super star! I've known Harrie for more than 12 years, this is the 3rd home loan Harrie has arranged for me. Harrie is very skilled at what he does. The transactions are smooth and effortless. He also gives good solid advice on a range of products and services. Most definitely an asset to any business!!
Harrie was most helpful, patient and understanding. He made the whole process very easy for me and I appreciate everything he has done for me. Thanks Harrie

Refinancing guide
Considering refinancing? Our guide explains the reasons, costs and steps involved in refinancing your home loan.