Mortgage Broker & Home Loan expert | Pakenham, Beaconsfield & surrounds
Looking for a home loan, car loan or financial planning?

Located on Main Street, the team at Mortgage Choice Pakenham have been helping people with all their home loan & finance needs for over 12 years. Talk to us today!
Call Us
Office - 03 5611 3337
Fax - 03 9923 6907
Open Hours

9:00 am to 5:00 pm after hours by appointment
Address
123 Main Street
PAKENHAM,

VIC

3810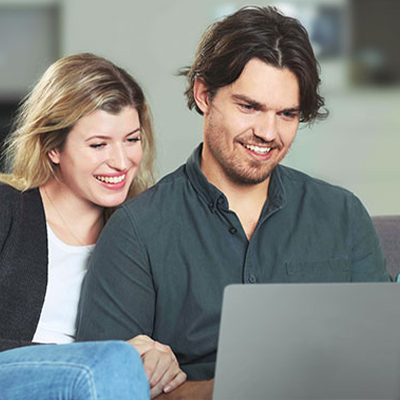 Latest home loan interest rates
Your local Pakenham home loan experts are just around the corner
While finding the right finance for your new home might not be the most exciting part of buying a house, we want to show you that it can be the easiest.
At Mortgage Choice Pakenham, we're passionate about helping people through the sometimes stressful process of securing finance for their first home, next home or investment property.
Do some calculations on your next home loan with our calculators
We love helping people in the Pakenham, Officer, Beaconsfield, Koo Wee Rup & Berwick areas to find the right home loan or work out a financial plan to get their money working harder for them.
Find out about what some of our happy customers have to say.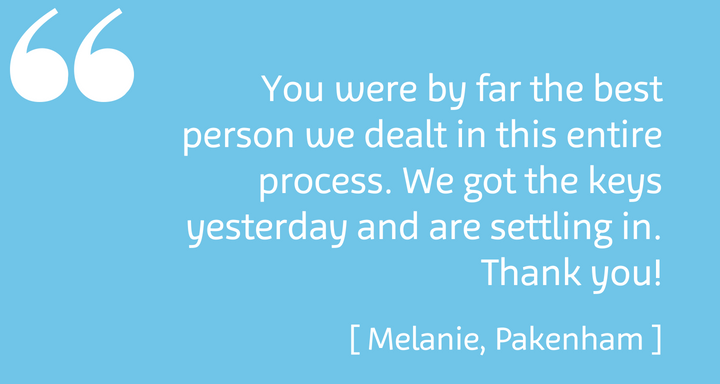 We know one size doesn't fit all
Your home loan needs are as individual as you are. Everyone is different, and your home loan should be too.
You might be building a new home or buying a house and land package, a fixer-upper or a commercial property. You may want to have your parents as guarantors or pay off your home loan in lump sums. Everyone has different needs, goals and plans, which means that your home loan should be different too.
The team at Mortgage Choice in Pakenham & Beaconsfield sit down with you to set your goals, and then search through hundreds of home loans to find one that is tailored to your individual home loan needs.
We've found the right lenders
It could take you hours if not days to go through every home loan product on the market. Save yourself the time and perhaps money and let us do it for you.
Our team of mortgage brokers at Mortgage Choice Pakenham search through hundreds of loan products and rates from our panel of over 20 lenders - including all the big banks and specialist lenders - to find you the right, tailored home loan to fit your individual needs.
And we make sure we're in the know when it comes to the different loan products and new rate announcements, so you can trust you're getting the right advice.
Download our step by step guide to property ownership
Our home loan service doesn't cost you anything
We know it sounds different, but it's true! The lender or bank you choose pays us a commission after your home loan settles, so you get all our expertise at no cost to you.
And, as Mortgage Choice brokers, we're paid the same rate of commission regardless of which home loan you choose from our wide choice of lenders.
With other mortgage brokers, that's not always the case. So you can rest assured that we are working hard to find you the right home loan from the right lender, and getting you the best outcome.
We can help you with financial planning
The old saying is still true today: if you fail to plan, you plan to fail. And it's the same with your money.
Whether you earn $50,000 or $500,000 having a plan in place is going get your money working harder for you. Whether it's building your wealth for the future, investing in property or shares, buying the right insurance, build your retirement income or simply help with budgeting so you can buy your first house.
We have an amazing financial adviser at Mortgage Choice Pakenham! Find out more about Mortgage Choice Financial Planning and our adviser Deepak Bansal here.
We're here to help
At Mortgage Choice in Pakenham our main focus in helping you with your home loan process or financial plan, making it as easy as possible for you.
Call us today to book your appointment on 0401 400 000 or click on the Contact us button at the top of the page. We service the areas of Pakenham, Officer, Berwick, Beaconsfield, Beaconsfield Upper, Koo Wee Rup & surrounds.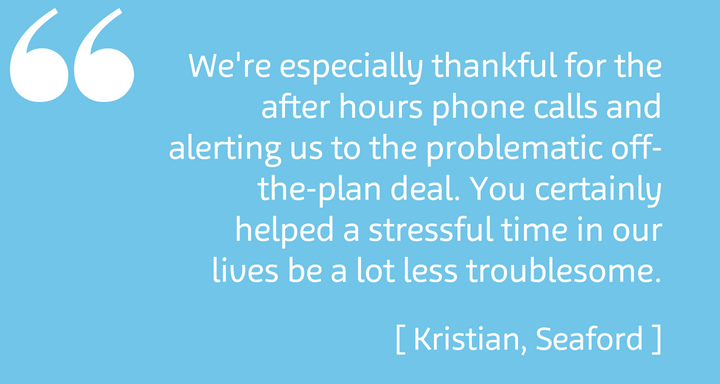 We're just around the corner
Come by and visit us at 123 Main Street in Pakenham. We service the areas of Pakenham, Officer, Berwick, Beaconsfield, Beaconsfield Upper and surrounds.
Find us on Google maps | Follow us on Facebook

What makes us different?
What happens when you see a Mortgage Choice broker?
The right home loan for your needs
Our mission is to find the right home loan for your individual needs and to always have your best interests at heart. Plain and simple. Which is why we have such a wide range of lenders to choose from. We can search through hundreds of products to find something tailored to your situation. ~
Just letting you know that our mortgage has settled with the Adelaide Bank
and the issue regarding the fee from Westpac has been rectified.
Thanks so much for all of your help with the paperwork for re financing. It
has been much appreciated.
Just would like to say thank you for helping us with our home loan, you been great throughout the whole process. We really appreciate your patience and guidance with our first home.

I have gained valuable experience and knowledge through this buy and Ill know what to expect in our next home purchase.

I'll be definitely referring your contact to others.

Hopefully we meet soon.

Thanking you again.
Thank you so much! We really appreciate your efforts on this one. You went above and beyond the call.
Steve is fantastic I have been with Steve for at least 10 yrs now and have recommended him to friends Very helpful - professional- takes the stress out of paperwork - trustworthy - knows his stuff - will always contact Steve in the future.
Thank you so much for all of your assistance with our finance for the sale of our old home and purchase of our new home.

You were by far the best person we dealt with in this whole process! We got the keys late yesterday afternoon and are slowly settling in.

Steven Powell was amazing and very patient with us as personally I don't think our situation was an easy one but his advice and patients is none like another broker we have ever had. Thanks Steven we will recommend you to everyone.
We really appreciate your efforts in everything involved in helping to obtain our home loan. We are especially thankful for the after-hours phone calls you took and also alerting us to the almost certainly problematic Carrum off-the-plan deal. You certainly help make a stressful time in our lives a lot less troublesome.

We are all moved in and really happy.

I really appreciate all the extra effort you went to in order to get the result we were after! Continually looking into loan options, staying on top of paperwork and even coming out to us at our house to help with the final steps was so helpful and it made things so much easier for us.
I'm writing to give my feedback as an ongoing customer with Mortgage Choice. I have worked with the same broker, Steven Powell, over a few years and have found his understanding of my needs at different stages of my life second to none. Just as circumstances had changed and I didn't think it was possible to get back into the market he persisted in finding a way to securing a loan. Today I get the keys! Thanks to Mortgage Choice for making it happen. I highly recommend them. Regards, Samantha
Guide: Refinancing | Pakenham
If you have heard about refinancing, but not sure what it is, or need a few more details then our free e-guide on Refinancing from the Mortgage Choice team in Pakenham & Beaconsfield is for you!
Help me
calculate