August 21, 2016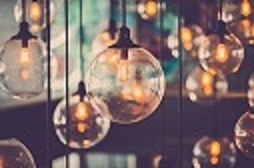 If you are about to buy a property and need a home loan, these tips should help your property purchase go smoothly.
Finance pre-approval – a must do
Making an appointment for a home loan finance pre-approval will help you with:
Checking how much you can borrow for the property you are thinking of purchasing.
Making sure that you have sufficient deposit.
Finding out what lender policies apply to the type of property you intend to purchase.
Confirming that you qualify for a loan with the lender of your choice.
Selecting a loan product that suits your needs.
Contacting a solicitor/conveyancer
Contacting a solicitor/conveyancer at an early stage means that you will be able to include their name and contact details in the contract.
A solicitor/conveyancer does the legal work required to transfer title of the property from the vendor to the purchaser. This is what gives you a legal right of property ownership.
A conveyancer/solicitor will:
Check your contract for any inconsistencies.
Confirm that there are no caveats registered against the property title.
Prepare the documentation for transfer of the title to you as the new owner.
Arrange settlement, which is where funds for the purchase are exchanged for the certificate of title of the property.
Calculate any adjustments for payment of Council rates and other outgoings.
If any legal issues arise, such as a boundary dispute, your solicitor or conveyancer should be the first person you contact.
Your offer price – know the market
One of your most difficult decisions will be deciding how much to offer for the property, or in the case of an auction what your highest bid should be. There are a number of online resources which allow you check what similar properties in the area have sold for.
An effective way of checking the market is to request a property report. These reports list relevant recent sales in the area and provide a suburb profile.
At Mortgage Choice in Pakenham, Officer & Beaconsfield we can arrange for a property report to be emailed to you.
Complete the finance clause
If you are obtaining finance to purchase a property you should always complete the finance clause. You should do this even if you have finance pre-approval. This will give you some protection, if for instance the bank's valuation of the property is significantly less than the price you have agreed to pay.
It is recommended that you request at least 10 business days for finance approval. If you have completed the finance clause and you are for any reason unable to obtain finance, the contract will lapse and your deposit should be refunded.
If you are purchasing at auction, the contract will be unconditional.
Building inspection
You may wish to make the contract conditional on you obtaining a satisfactory building inspection report. The sales agent will offer standard wording for such a contract condition, but this can be quite restrictive.
You may wish to include your own wording such as "Obtaining a building inspection report that is satisfactory to the purchasers."
If you are purchasing at auction you will need to contact the selling agent to make arrangements for a property inspection prior to auction day.
Settlement - it's all about timing
Settlement is the final stage of the purchase process.This is where you receive the keys to your new home.The settlement date is usually somewhere between 30 and 90 days after the day the contract is signed.
It is normal for a settlement date to be negotiated. If you require finance for a property you should request a settlement of not less than 45 days.
To summarise
If you are buying a property, remember that your first step should be to obtain a finance pre-approval. At Mortgage Choice in Pakenha, Officer and Beaconsfield, we can prepare all the paperwork associated with a lender pre-approval and make the process as seamless as possible.