August 12, 2017
Steven Powell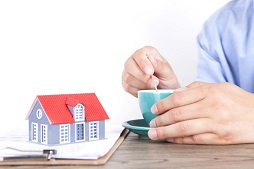 Family guarantee loans allow first home buyers to purchase or build their first home without a deposit. A family guarantee loan is suitable for first home buyers who have sufficient income to qualify for a home loan but don't have sufficient savings.
The main features of a family guarantee loan
A home lender will secure a family guarantee loan against two properties, the purchase property and a security property owned by the family member providing guarantor support.
The second security property can be the family home or a residential investment property owned by the family member. This property is called the security guarantee property.
A Family member is defined as a parent by some lenders or immediate family member by other lenders.
The home loan is usually structured so that there are two loan accounts, one secured against the purchase property and the second against the property owned by the family member. The second loan account can be thought of as a substitute for the purchaser deposit normally required by the home loan lender.
The purchaser is responsible for both loan accounts and only their name will be registered on the property title. This ensures that the purchaser retains first home buyer benefits such as the First Home Owner Grant and or stamp duty exemption.
The benefits of a family guarantee loan
First home buyers can borrow the full cost of the purchase property. Some lenders limit the loan to the purchase price while others allow the costs associated with the purchase, such as Title Office fees and borrowers legal cost to be borrowed as well.
Lenders mortgage insurance is not payable and this can result in a substantial saving on borrowing costs.
Any savings that the purchaser has can be put towards the purchase or can be used to pay other debts such as a personal loan or credit card debt.
Some limitations of family guarantee loans
The family member offering the security guarantee must own or have sufficient equity in the security guarantee property.
The family member providing guarantor support must have sufficient income to be able to honour the guarantee if the borrower is not able to make their home loan repayments. Most lenders limit the guarantee to the loan account secured against the family member's property.
Some lenders allow direct purchase costs to be included in the loan however a family guarantee loan cannot be used to consolidate other financial commitments such as car loans, personal loans or credit card debt.
Releasing the security guarantee
The security guarantee can be released once the purchaser has sufficiently paid down the loan to allow the combined loan balance to be secured against their property.
An offer of guarantor support by a parent or family member should be thought of as a medium to long term commitment.