May 22, 2017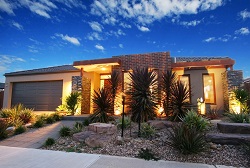 What's happening
The Victorian Government announced the abolition of stamp duty for first home buyers who purchase new or established homes from 1 July 2017.
Main features summarised
• Purchases of $600,000 or less are exempt from paying stamp duty.
• Reduced duty will apply for purchases between $600,001 and $750,000.
• You must be eligible for the First Home Owner Grant (FHOG) – see link below.
• The home must be used as your principle place of residence for a continuous period of 12 months starting within 12 months of completing your purchase.
• The exemption does not apply to contracts signed before 1 July 2017.
How much deposit do I need
The deposit that you need to purchase an established home will vary depending on the lender and loan product chosen. The following table is a guide to the minimum deposit required.

Purchase price Deposit required
$400,000 $24,500 to $34,500
$500,000 $30,000 to $42,500
$600,000 $35,000 to $50,000
Genuine savings
Most lenders require that 5% of the purchase price be 'genuine savings'. This means the money must have been saved or held for a minimum of 3 months prior to purchase.
More information
For more information the following link is recommended
http://www.sro.vic.gov.au/node/5814
Let us help!
The team at Mortgage Choice in Pakenham, Officer & Beaconsfield have helped hundreds of first home buyers buy their very first home! Let us help you too.

Call us on 0401 400 000 or click on the Contact Us button at the top of the page to chat through your options.