Home loans
Home Loans | Pakenham, Beaconsfield & surrounds

At Mortgage Choice Pakenham, we've been helping people find the right home loan for over 12 years. You might be thinking about buying your first home, refinancing your current loan or buying an investment property. Whatever you need, we're here to help get you into your new property sooner.
We've got the best of the best home loans
Researching your potential new home loan online is a big job - save yourself some time and perhaps money and let us help. After years of helping clients find the right home loan, we've gathered a range of amazing lenders onto our panel including all the big banks and some specialist lenders. So whatever your home loan needs are, Mortgage Choice in Pakenham, Beaconsfield & Officer have got it covered.
And you don't have to spend hours researching to find the right home loan. We find the right fit for you from the hundreds of home loan products on our panel.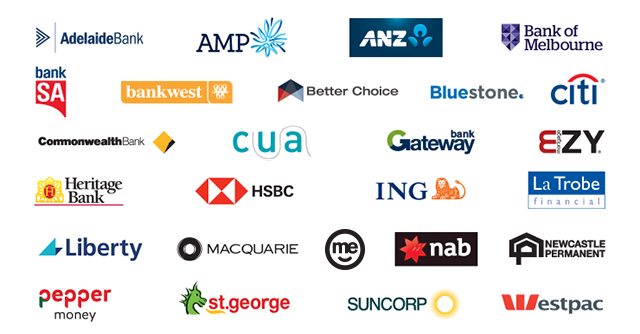 We know one size doesn't fit all
Your home loan needs are as individual as you are. Everyone is different, and your home loan should be too.
You might be building a new home or buying a house and land package, a fixer-upper or a commercial property. You may want to have your parents as guarantors or pay off your home loan in lump sums.
We sit down with you to set your goals, and then search through hundreds of home loans to find one that is tailored to your individual home loan needs.
Download our Guide: Step by step to property ownership
We help you with the paperwork too
And the great news is, we don't just help with finding the right home loan, we help you with the paperwork too.
Our team of mortgage brokers at Mortgage Choice in Pakenham, Beaconsfield & Officer put all the paperwork together for you, submit it to your chosen lender and keep you updated along the way. You don't have to spend hours on the phone chasing it up - our team do it for you!
Our home loan service doesn't cost you anything
We know it sounds different, but it's true! The lender or bank you choose pays us a commission after your home loan settles, so you get all our expertise at no cost to you.
And, as Mortgage Choice brokers, we're paid the same rate of commission from the lenders regardless of which home loan you choose from our wide choice of lenders.
With other mortgage brokers, that's not always the case. So you can rest assured that we are working hard to find you the right home loan from the right lender, and getting you the best outcome.
Some useful links:
We're here to help you
At Mortgage Choice Pakenham our main focus is to help make the home loan process as easy as possible for our clients. Let us help you too!
Call us today to book your appointment on 0401 400 000 or click on the Contact us button at the top of the page. We service the areas of Pakenham, Officer, Berwick, Beaconsfield, Beaconsfield Upper, Koo Wee Rup & surrounds.
Find out what our clients have to say about us
We can also help you with
Personal loans
Business lending
Equipment finance & leasing