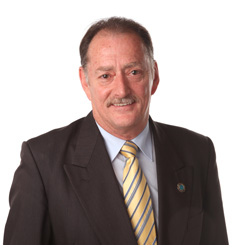 Stuart Ellicott
In 1996, the opportunity to be the first Franchisee in the Hornsby Shire for Mortgage Choice, created a new challenge for me. After many years in the retail environment, with many of those in Finance and Administration and Logistics Management, I knew that my skills and experience would be put to good use, helping people through the maze of looking for a home loan.
Having studied accounting as part of a business diploma also gave me confidence in helping people from all walks of life, whether they were self-employed or salaried employees.
As our industry grew, I completed the Certificate IV in Financial Services (Finance and Mortgage Broking) and more recently (2012) completed the new Diploma of Finance and Mortgage Broking Management. Every year as part of my commitment to learning with Mortgage Choice and the MFAA (Mortgage and Finance Association of Australia) I complete more than the minimum CPD hours in professional development.
I am a MFAA Credit Adviser and MFAA Full Member.
Outside of Mortgage Choice, I have a number of interests including Masters Swimming, where I compete regularly in club meets in NSW as well as Australian National Championships and FINA international events.
I hope I can use my experience and knowledge to help you find the most suitable solution to your home loan and investment loan needs.
Call me on 02 9476 3700 for a no obligation discussion.
Stuart Ellicott. MFAA Credit Adviser.