August 24, 2015
Melanie Grevis-James
How to buy a property at auction.
At Mortage Choice Ashgrove we are seeing more and more clients purchasing their first home at an auction – especially in the inner Brisbane suburbs. For many customers, buying at an auction can be quite a daunting and scary process, especially if they have never done it before. Some buyers avoid auctions all together as they are uncertain about what to do.
If you are thinking of buying a property at an auction, here are a few little tips we have put together:
Make sure you do your research

: research the area and recent sales in the area, attend other auctions in the area, and ensure you understand how the auction process works.

Get your finance ready: prepare your finance early – Mortgage Choice Ashgrove can assist you with this; make sure you allow a couple of weeks to prepare your finance needs – the sooner you chat with us the better. We can also assist you with determining the maximum amount you can afford to borrow, so you can set your bidding limit. You will need a minimum 10% deposit (deposit bond) on the day if you are the successful bidder. Ensuring your finance is pre-organised is very important in order to minimise your financial risk.
Talk to your solicitor:

prior to the auction, ensure you gain legal advice. Get a copy of the contract to send to your solicitor for review.

Inspections: property inspections (ie. house and pest, council searches) need to be done prior to auction day. Auctions do not have a "cooling off" period – your purchase is automatically unconditional at an auction, so ensure you are making the right decision.
On the day of the auction: arrive early so you can have another look around the property, and make sure you register to bid (identification will be required). Ask the sales agent any last questions you may have. Have a bidding strategy ready and be confident. Make sure your cash / finance is pre-arranged.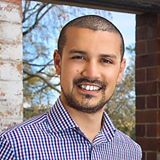 In addition, read this latest blog by local real estate agent Kurtis Pirotta (image above) for a few more tips about buying at auction.
Talk to Stuart Pullar at Mortgage Choice Ashgrove to discuss your finance needs if you are considering buying a property at auction. Call Stuart today on 0414 408 535, or click Contact Us above at top right on our website.