July 13, 2015
Melanie Grevis-James
Why you should talk to a Mortgage Choice Financial Planner
At Mortgage Choice we have been providing great home loan services for many years. Our team at Mortgage Choice Ashgrove do an excellent job sifting through our panel of 28 lenders and hundreds of home loans to help you make the best choice for you.
When it comes to growing and protecting your wealth we realised several years ago that we have the same opportunity to meet the financial needs of our clients.
Mortgage Choice Financial Planning (MCFP) has been in operation now for three years and we have a brilliant adviser, Simon Devine, in our team who is ready and able to assist with all your financial advice needs.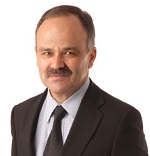 You can also watch our video "what is a financial plan" to find out about our financial planning services.
When setting-up MCFP it was important for us to replicate the key selling propositions that our mortgage customers know, love and trust. These are:
1) Wide range of choice
Why spend time selecting the best loan for your needs and then take the standard insurance and financial products that lender happens to offer? An advisor who is tied to one financial institution can only offer whatever product they have. MCFP isn't limited to one financial institution; just like our mortgage brokers, our planners have access to a wide range of products and can help you find the ones that meet your specific needs. This can provide you better solutions at a lower cost.
2) Paid the same
The providers of financial products such as insurance all remunerate brokers differently. Outside of Mortgage Choice, this creates a level of bias that may influence the adviser's choices. Your Mortgage Choice planner (just like our mortgage brokers) is paid the same regardless of the product they help you choose – so there is no bias towards a particular company or product.
3) Competitive pricing
Our pricing model pre-empted the Future of Financial Advice (FOFA) legislation putting us well ahead of many older players in the market.
For transactional products such as insurance, you will pay the same price for the solution with MCFP as you would if you went direct to the provider. This part of our service is therefore effectively free to you. By helping you shop around we can often save you money - as different providers offer different prices.
For our one-off and on-going advice services, we regularly review our pricing to ensure it is in line with the market. Our planners have a transparent menu of competitive fees and charges so you know upfront exactly what you will be paying.
4) Long term relationships
Our planner is an equity partner in our planning practice. He has a long term commitment to our business and to our valued clients. Just like the brokers who own Mortgage Choice franchises, we all take a 'client for life' approach and want to be here to help you through all stages of your wealth creation journey.
5) One stop shop
Best of all, you only have to tell us your personal information once. Our privacy policy protects your information within the Mortgage Choice family while allowing us to provide more solutions to you more efficiently than ever.
Mortgage Choice is now a full service financial services company. In addition to home loans and financial advice, we can also help with a wide range of services including small business and commercial finance, car and asset finance and property investment advice.
Check out our Financial Planning Life Cycle tool to see where your financial life stage should be now.
And don't forget to watch our video "what is a financial plan". Videos are hosted here on our website for you to view.
Call Stuart Pullar on 0414 408 535 for a complementary Home Loan Health Check today.