Our team works together to ensure your entire experience from the moment you contact us to the day your loan settles is Simple, Easy and Fun. In fact your experience doesn't end on settlement as we have a carefully designed Client for Life program to ensure that we keep in touch, and are there to help as your needs change over time. We are always here to assist. Talk to us today and let us find a suitable home loan for you. Call our mortgage brokers today: Stuart Pullar and Maree Woodcock on (07) 3463 0500.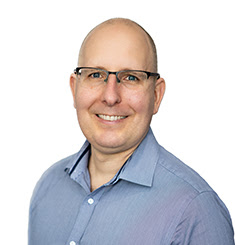 Stuart Pullar
Stuart is the Principal and Loan Writer of the business. He loves the challenge of finding people the right loan to meet their needs and developing great ongoing relationships with his clients as their needs change and grow over time. Stuart has many years of experience as a Mortgage Broker prior to him taking over the already existing Ashgrove Franchise in 2010. Since then he has taken the business from strength to strength through his honesty, integrity, business flair and passion for numbers, so we are well on the way to becoming one of what Mortgage Choice likes to call their "high flyers"! You can contact Stuart direct on 0414 408 535. 
Maree Woodcock
Maree joined our team in February 2014, as a Senior Loan Writer. Previously with Westpac for 6 years, focusing on assisting customers with their consumer lending, financial needs, building on existing client relationships, Maree has a proactive approach to Retail Banking. Prior to Westpac, Maree managed three company-owned franchise stores of a well known cafe chain. She has a strong back ground in business management, retail sales, training and development. Maree prides herself on building her own personal brand by utilising her exceptional customer service skills, and will go above and beyond to assist all her clients as best she can. Maree says, "My client's best interests are at the heart of every action I take. My real passion is for consumer / residential lending and as corny as it sounds, making dreams come true. There is nothing more rewarding than being a part of that journey and helping people realise their property dreams." - Maree. You can contact Maree direct on 0421 866 700.
Gary Rowe
New to our team in late 2015, our Administration Manager, Gary Rowe, tracks your loan from submission through to settlement. You will hear from him regularly as your loan progresses, or if we require any additional documents or information from you in order to proceed with your loan submission. Should you need to contact Gary for an update or to provide information, please call him during office hours on (07) 3463 0500.
Melanie Grevis-James
Melanie joined the team in late 2014. In her role as Business Development Manager, Melanie develops business-to-business relationships and partnerships, referral programs, and marketing activities for Mortgage Choice Ashgrove. With over 25 years' marketing experience, she brings a wealth of knowledge with her.Melanie has initiated a networking group for local businesses in the Ashgrove area called Ashgrove Heart (www.facebook.com/AshgroveHeart). If you are a local business and would like to discuss partner or networking opportunities, call Melanie on 0409 440 501.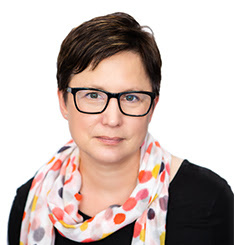 Susan Pullar
Susan is the Office Manager for the business. She basically keeps the wheels on the bus going round and round. She also assists with deal management so you may hear from her from time to time to follow up on key requirements (e.g. Statutory Declarations, First Home Owners Grants, Loan Documents etc). In addition to her role at Mortgage Choice, Susan is kept very busy with her voluntary roles in the local community, including The Gap State School P&C, and The Gap Farmers' Market. Susan can be contacted on (07) 3463 0500.