December 08, 2017
James Crowley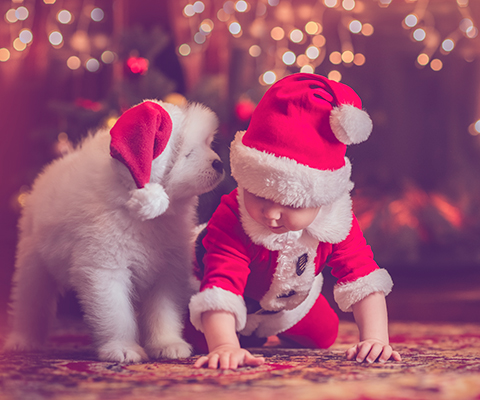 As the Christmas shopping season and all its temptations approaches, it's an ideal time to shift your mortgage repayment strategy up a few gears - from 'set and forget' to 'how can I better manage my repayments to achieve my property goals sooner'.
By staying in control of your repayments, in conjunction with careful Yuletide budgeting and planning, you can set the wheels in motion for an even more prosperous New Year.
Keeping a close eye on mortgage commitments is often low on the priority list in the weeks before Christmas. But a little forward planning and revisiting your mortgage repayment strategy and your budget for the New Year will help to ensure you will be in a more comfortable financial position for the New Year, free from bank balance blowouts.
At Mortgage Choice, we have identified the top three tips for proactively maintaining your mortgage in the lead-up to the Christmas season.
By following these steps, you will not only ensure your mortgage gets the attention it deserves, but it will ensure you are in a good financial position come 2018!
1: Tis the season to bring your budgeting back on track
If you haven't got your Christmas holiday budget underway that incorporates your spending estimates for Christmas gifts, summer celebrations and holiday expenses, start it now. As your local broker, I can provide you with numerous easy to use, practical budgeting and spending tracking tools to give you greater control over your spending, your savings and your mortgage repayments.
2: Tis the season to round up your repayments
Consider the difference that rounding up your home loan repayment amount could make over the life of your loan. For example, say you have a loan of $500,000 with an interest rate of 4% p.a. over 30 years. If you rounded up your regular monthly repayments of $2,387 to $2,500 at 5 years in, and that continued until the end of the loan term, you will shave approximately 2 years and 5 months off the life of your loan and save yourself over $34,000 in interest.
3: Tis the season for a home loan health check
Are you making the most of your loan features? There may be unused features on your loan that you are paying for. As your local broker, I can give your home loan a free 'health check'. As you are probably aware, lender competition for your business is fierce at the moment, so there may be a better deal with your current lender or you may be able to switch to another. Carefully weigh up the pros and cons of switching, comparing loan features, rate, repayment type and frequency, accessibility and fees.
For access to the industry's leading home loan calculators, visit www.mortgagechoice.com.au today!