December 04, 2017
Isabelle Mun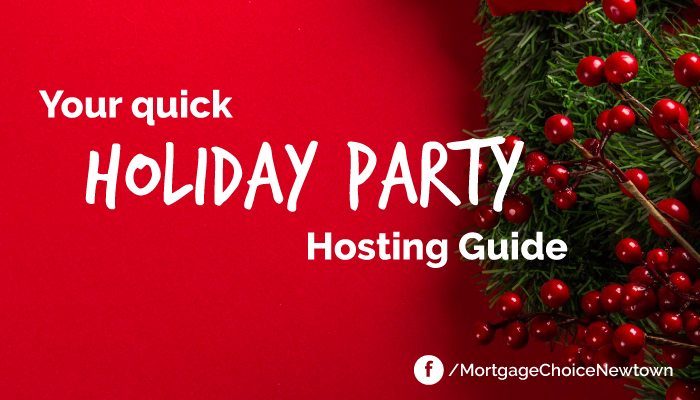 With December having just arrived and the holiday season about to begin, it's the time of year where we all get ready to celebrate the great Aussie Summer life with our closest friends and family.
The pressure to have everything ready is starting to boil, but if you haven't got everything sorted yet, don't panic! Whether it's still getting the food or the decor ready, sorting last minute gifts or table decorations or keeping a lid on the rising anxiety, our experts have some nifty tips to help relieve the stress.
Get creative at the table
Pull out the kids' lego box and get keep them busy by making Christmas trees and other holiday-themed fixtures as table decorations.

If you don't have enough of the same dinner sets for everyone, there's no worry to be had. Having one element of consistency is the trick to making mismatched settings look great. Tie a red bow around the cutlery to place on the plate and you're done!
Holiday servings
It doesn't have to be an enormous effort to host a Christmas lunch. Try spreading the load, it's not too late to get everyone to prepare and bring one dish to table. Place all the dishes down the middle of the table and you're in for a fuss-free feast.

You should be mixing amongst your friends and family, not stuck mixing drinks every 2 minutes for everyone. Set up a self-serve cocktail bar. Pre-cut garnishes and layout some infused vodka and easy cocktail recipes so your guests can help themselves. Just keep an eye on the kids and don't confuse the punch for a fruity cocktail!
Get into the spirit
Get together a couple of music playlists to set the mood for the day. Have some extra seats at the ready (just in case), and welcome unexpected guests with warmth – offering a drink straight away is a great way to do so.

This is a time to spend with your loved ones, let everyone be themselves and have fun. Of course, don't forget to enjoy yourself! If you're having a good time, your guests will have a great time as well.
The team at Mortgage Choice in Newtown wish you the happiest of happy holidays and we hope you take the time to relax and appreciate what you have.
We will be back in the office Monday morning, 7th January 2018. All the best, until next year.