November 27, 2017
Isabelle Mun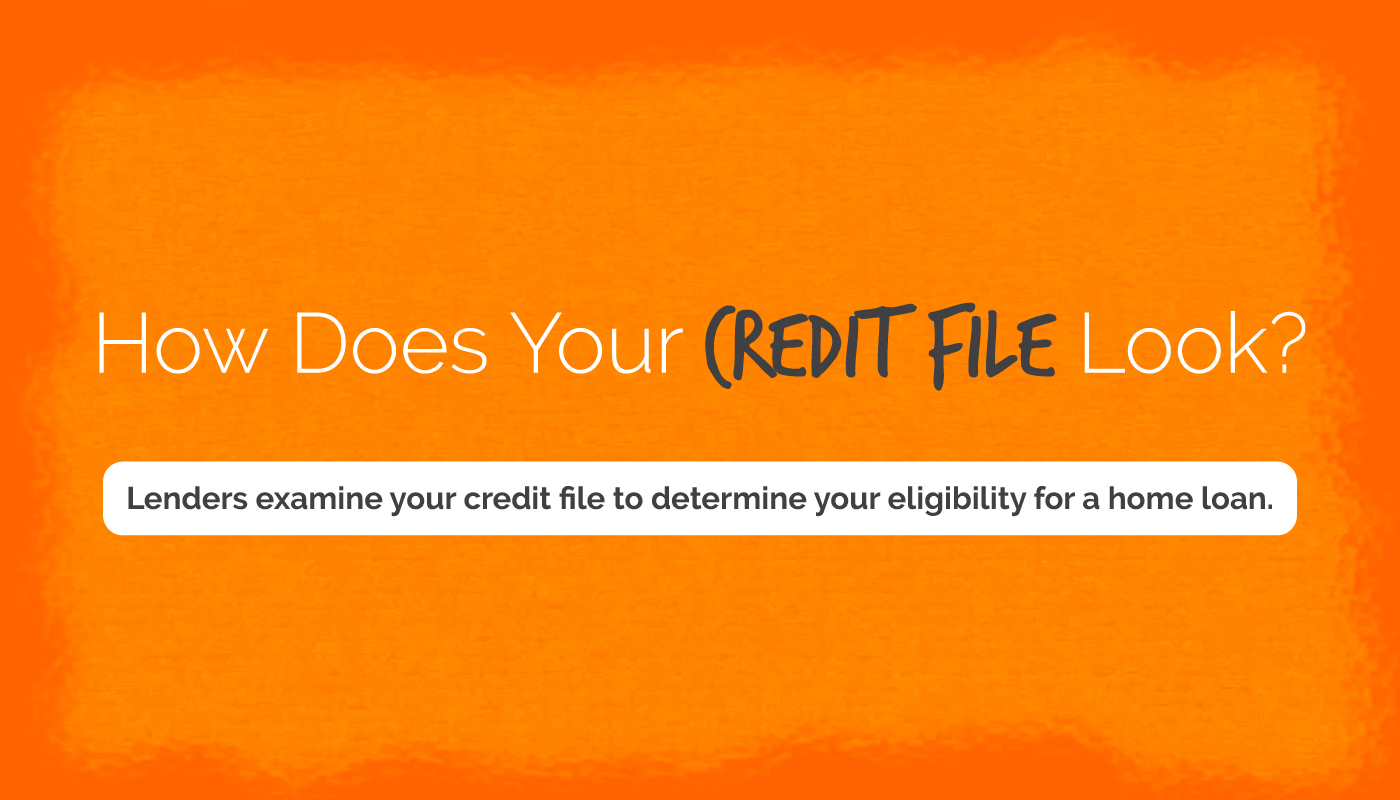 What is a credit file?
Credit files are put together by independent credit agencies who collect, analyse and summarise your financial data, providing it to lending institutions to assess your serviceability for credit (credit being the ability of a customer to obtain goods or services before payment, based on the trust that payment will be made in the future).
Lenders generally obtain these reports from Equifax or Dunn & Bradstreet, these are the two main independent bodies. Sometimes lenders can access reports from both to ensure thorough assessment.
What information is included?
The financial data is collated from the public record, such as ASIC and the judiciary, as well as recognised credit providers, including banks, credit unions, store card and mobile phone providers and telecommunications and utility companies.
Your standard identity details are always featured on your credit report, and any information relating to your credit history may be included in your credit file. This includes:
Overdue debts

Credit enquiries made by you in the last five years

The number and types of lenders you have applied to

The types of credit you have requested and its outcome

Credit accounts you hold, including its limits, open and closure dates

Defaults and number of days in arrears
Why is your credit file important?
Lending institutions have access to your credit file once you submit an application. You can order your file online and it is a good idea to have it professionally reviewed by your mortgage broker before you apply for a loan (or a credit card).
Each part of your file is scored algorithmically, creating a credit rating or score. This is a numerical overview of your credit file, and it is generally the first item checked and judged by a potential lender. The higher your credit rating, the better.
Having a low credit rating will show the potential lender that the report contains negative contributors, and this can make it hard for you to achieve your dream of homeownership. Lenders tend to shy away from borrowers who have black marks against their name.
A good credit rating will not only help you secure a mortgage but with the help of your mortgage broker, you could gain extra bargaining power with your lender and a better interest rate too.
If you are in the market for a home, it's important to make sure that your credit rating is as clean as possible.
How do you ensure an attractive credit file?
To make sure your credit file is as attractive as possible to a lender, you must:
Pay all your bills on time: your payment history accounts for 35 percent of your rating, if you can show you have no late or missed payments for at least two years, lenders are more inclined to look kindly upon your application.
Pay off any outstanding debt: having credit card debt can ruin your credit rating, consider living on a budget while you are paying down your debts, and if possible, make repayments higher than the minimum requirement.
Do not apply for credit too often: too many applications in a short period of time could lead potential lenders to question why you are either shopping around or being turned down by other financial institutions.
Have a variety of credit accounts: lenders like to see that you can handle a mix of credit types. Mortgages, personal loans, car loans and credit cards are all different types of credit.
Keep old accounts open: you may think that it's beneficial to close old accounts that you no longer use, but a having a long credit history will up your credit score.
It's also a good idea to check your credit file yearly, to make sure that all your details are correct and you can see how your rating is tracking along.
If you don't know what your credit file looks like, call us on 9517 1818 or email newtown1@mortgagechoice.com.au and our credit experts can access and professionally review it for you, at no cost to you.