November 20, 2017
Isabelle Mun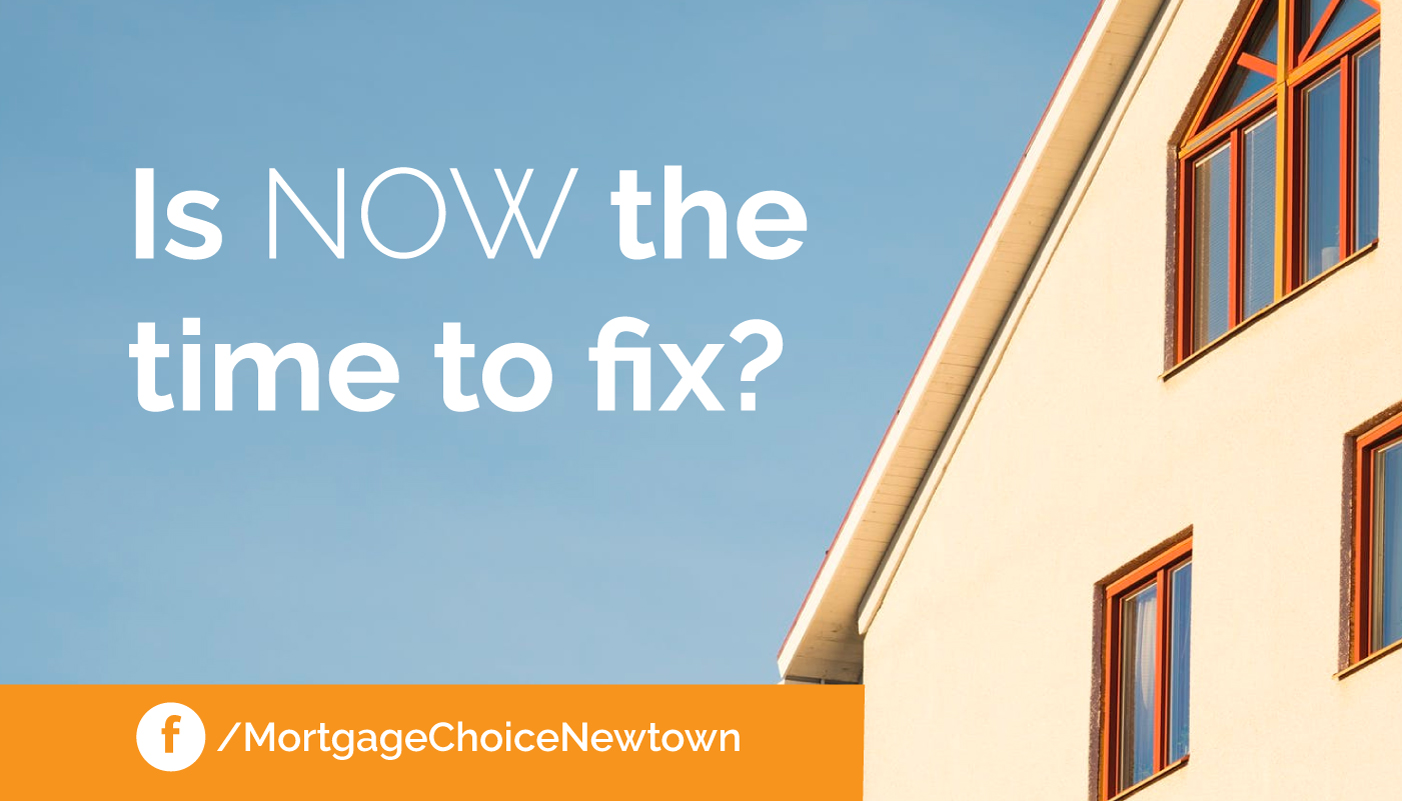 The official cash rate set by the Reserve Bank of Australia is part of what determines the interest rates your lender charges you on your mortgage. It has now been 15 months since we've seen any movement in the cash rate, but speculation is mounting that we could see an upward rate adjustment at some point over the short to medium term.
Over the past few months, we have seen positive economic data emerging from both the domestic and global economies. In the US, the Federal Reserve has lifted the cash rate three times within the last 12 months. Closer to home, we have seen a strong improvement in employment, and a slight bounce back in consumer sentiment and business conditions.
As a result, a number of economists are starting to suggest that we may see a rate rise as early as mid-2018.
At Mortgage Choice, we are constantly met with questions about when we think the Reserve Bank will make a change and if now is the right time to fix all or part of a mortgage. Unfortunately, there is no simple answer to these questions.
When it comes to fixing your mortgage, there is no right or wrong time to do it. Instead of trying to pick when the best time to fix is, the best thing you can do is speak to your broker and find out whether fixing part or all of your mortgage suits your unique financial situation.
Regardless of whether you choose to fix your home loan or remain in a variable product, the key is to not take a set and forget attitude towards your mortgage.
There is a lot of competition and moving parts in the market at the moment, so it is critical that you review your home loan at least once a year, if not more regularly.
Over the last few weeks, we have seen a number of lenders cut the interest rates across their suite of products in a bid to attract more business. Many lenders are currently offering fixed and variable interest rates below 4%. So, regardless of whether you choose to fix your mortgage or ride the variable interest wave, you can be assured of snagging a very competitive rate.
The best thing you can do is to speak to your local mortgage broker. Book an obligation free appointment today and we can tell you whether you're in the right product for your needs. Call 9517 1818 or email newtown1@mortgagechoice.com.au.