November 06, 2017
Isabelle Mun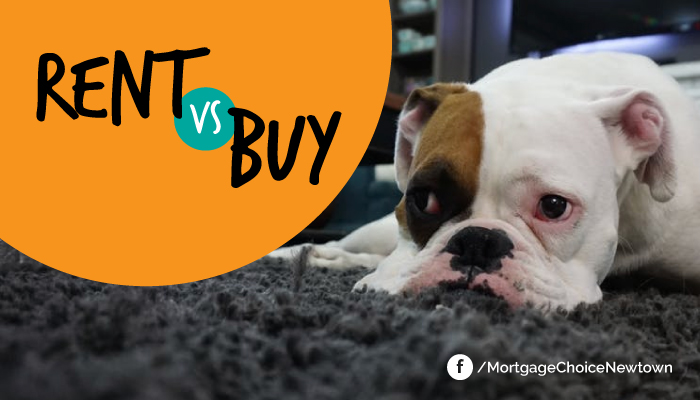 The ever so common question which has been especially common within the first home buyers - "Should I rent or buy a property?" There is no right or wrong answer to this, it really depends on your individual circumstances and the lifestyle you wish to live now and in the future.
Pros of Renting
Any maintenance issues are the responsibility of the property owner.

Moving is a relatively easy process. You don't have to wait for your house to sell before you can take a job offer in a new city or move to a different neighbourhood.

Generally, a faster process to sign up for a new rental agreement.

Smaller upfront costs - a deposit is generally 2 weeks worth of rent.
Cons of Renting
It's always possible that a property owner will decide that they no longer want to rent to a particular tenant - if that happens to be you, you'll have to move out within an agreed period.

Renting has become more common and therefore more competitive, resulting in continually increasing rent prices.

You won't own an asset - the property.

No property alterations can be made by you without going through a whole approval process.
Pros of Buying
You own the property, meaning you can make modifications to your home without having to seek permission from a landlord.

Mortgage payments associated with a fixed interest rate are set, so you'll be able to budget your housing repayments without having to worry about an increase in the overall amount owed.

If you have trouble saving money, paying off a mortgage acts as a forced savings plan. You're buying an asset that can be sold in the future.
Cons of Buying
Anything that goes wrong with the property is your responsibility - you'll have to cover maintenance costs.

The price of buying a home may make it increasingly hard for you to buy and live in your desired location.

Buying a home is for the longer term - can be restrictive should you decide that you want to move.
The Decision
In the end, the choice depends on what makes you most comfortable within your current situation and budget, it'd be best to do the following:
Weigh up each of the pros and cons

Get professional financial advice

Make an informed decision that is right for you.
Easy - you've just gone through both advantages and disadvantages, now it's time to call us in the office today on 9517 1818 or email us on newtown1@mortgagechoice.com.au to make an appointment and get the financial advice you need from our mortgage brokers and financial advisers. The decision making is up to you!
Have you purchased a property or signed a new rental agreement? What were your top pros and cons that dictated your choice? We'd love to hear your experiences and thoughts on buying or renting property, join the conversation and share our blog to let others join in too.