August 07, 2017
Isabelle Mun
An important decision to make when looking into getting a new car is to buy or lease the vehicle. Since there are notable differences between the two, knowing the difference between leasing and buying a car can boost your buying power and confidence. Let's have a look at how each option works, so that you can make the best choice suited to you.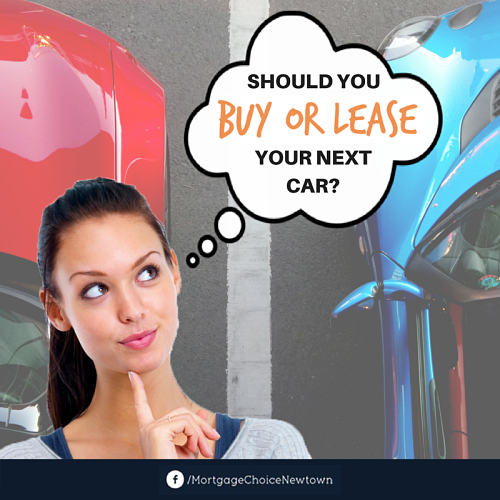 First off, what is the difference?
Simple, when buying a car you purchase the vehicle to own it. This means that you have the full power to do whatever you like with the car and also full responsibility for all costs, upfront and ongoing.
Leasing a car means that you are paying to use the car for a set period of time. Although this option can limit what you can and cannot do with the vehicle, it does take away the need to make a substantial investment into your vehicle
When deciding whether to buy or lease your next car, it is important to keep in mind all of your current and future financial commitments. Our financial planner Chris, is a great resource to help plan and figure out the best option for you and the lifestyle you wish to live.
Options to suit you
When buying a car, you have two options, get a car or personal loan or to pay the whole upfront if you have access to the cash. By getting a loan, set monthly repayments are to be paid to your lender and by the end of the loan term you will have complete ownership of the car.
Broadly speaking, there are two main types of car leases:
Operating Lease - like a rental agreement, timely payments are made and once the lease term ends you return the vehicle and no more payments are required.
Finance Lease - you have the option to buy the car once the lease expires. Timely payments are made just like an operating lease but at the end of the lease term, you can choose to pay a lump sum payment known as 'residual' and take ownership of the vehicle. Or you can swap the lease over to a new car and continue continue a new lease term.
Finance leases are most popular among businesses because it is a great way to continually provide employees with cars for business use without making large investments.
Smart Choice
If you're looking into buying or leasing a car for yourself, it'd be a smart choice to call and speak to one of our brokers, we have access to a number of different lenders and here at Mortgage Choice Newtown, we take a holistic view on finances, so we not only take into account the cheapest rates but also the range of different products and all those hiddens costs and fees.
Our experts here are ready to help, so call us on the office on 9517 1818, or email us at newtown1@mortgagechoice.com.au to discuss your options. Or if you feel like dropping in at our office, we are now located at 557a King Street, Newtown NSW, 2042.
Have you leased a car before? What was your experience like? We would love to hear your thoughts, so be sure to join the conversation and share our blog to let others join in too!