September 25, 2017
Isabelle Mun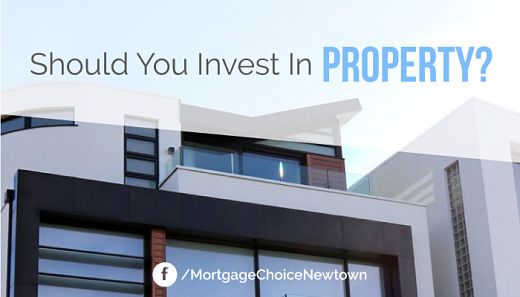 With property prices continually rising, the market has also become increasingly complex, and you may be thinking if investing in property is still a good idea.
Many Australians actually love to invest in properties that they will never live in. Although there has been a raft of regulatory and government changes that have affected property investors directly, now is still a great time to be an investor.
Australia's big lenders have been tightening their pricing and policies on their investment products, but there are still other lenders out there hungry for investment business.
There is no reason why you can't make your property investment goals a reality if:
You have your finances sorted

Have a stable paying job

And have saved a sufficient deposit
Maximise Your Success
To make the most out of your money and maximise your success, you should research the market that you want to invest in. The internet can be a fantastic place to start, you'll find key information such as market statistics on average rents, vacancy rates, and median sale prices. Your research can help you find a market that will achieve long-term gains and returns. We are also big advocates of buyers agents and we also have associations with investment/research houses that can recommend some properties to you.
As an investor, you'll need to think about a property that will attract tenants, so it should ideally be positioned close to amenities, shops, public transport, and places of employment. Generally, the closer the suburb is to the city, the stronger the demand will be from potential tenants.
Other key drivers for boosting demand in a local market that you should keep in mind is, infrastructure upgrades, such as new roads and rail links. Bigger demand leads to greater rental yields.
The most important part of your search is your budget. You need to know how much you can borrow and what the monthly repayments will be. This will give you a clear idea of properties you can afford to invest in.
Our finance experts can source the best mortgage products for your financial situation and needs - so give us a call at the office today on 9517 1818 or email us on newtown1@mortgagechoice.com.au. Or, if you feel like dropping in, you'll find us at 557a King Street, Newtown, NSW 2042.
How is your investment property research going? We'd love to hear your experiences and thoughts, so leave a comment and share our blog to let others join in and gain the knowledge that you just have.