September 04, 2017
Isabelle Mun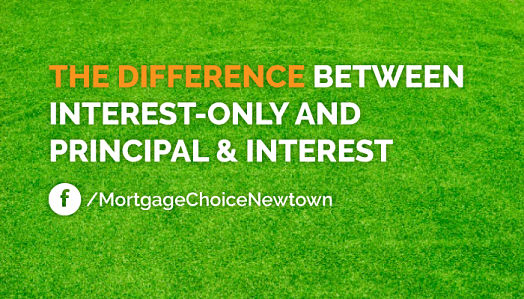 Are you currently looking into purchasing a property? If so, this blog may be quite noteworthy for you. When choosing a home loan you have different loan payment options, these are Interest-Only and Principal & Interest. In this week's blog, we take a look at the differences between the two.
Interest-Only
With an interest-only home loan, you pay only the interest charged on the loan - as the name suggests. You do not pay down the principal debt at all.
Most lenders will generally only allow you to have an interest-only loan for a certain period of time (up to 5 years). After that period has ended, your choices are to either switch to a principal & interest home loan or depending on your circumstances and lender, you can sign into another interest-only period.
Since you are only paying the interest charged on your home loan debt, your regular repayments are reduced. Hence why this type of loan is often the most popular with first-time buyers and other owner-occupiers who wish to keep their regular mortgage repayments as low as possible.
This type of loan is also very popular with investors because they do not necessarily want to pay down their mortgage debt so as to maximise their tax deductions benefits.
Principal & Interest
A principal & interest loan means that your repayments are divided up into two portions - the principal and the interest. A portion is used to pay off the interest due on your outstanding loan and the remaining is the principal portion, which goes towards paying off the outstanding loan amount itself.
Where financially possible, this is often the preferable option for owner-occupiers. This is because the sooner you start paying off your principal mortgage debt, the faster you will build up equity in your home - which can become incredibly useful down the track. For investors, however, an interest-only loan is generally the preferred option.
Want More Information?
Our mortgage brokers can talk you through your options and help you find the right loan and lender for your needs - call the office today on 9517 1818 or email us at newtown1@mortgagechoice.com.au. Or, if you feel like dropping by, you'll find us at 557a King Street, Newtown, NSW, 2042.
Which loan option has worked best for you? We'd love to hear your experiences and thoughts, leave a comment and invite others to join in too by sharing our blog.