December 18, 2017
Isabelle Mun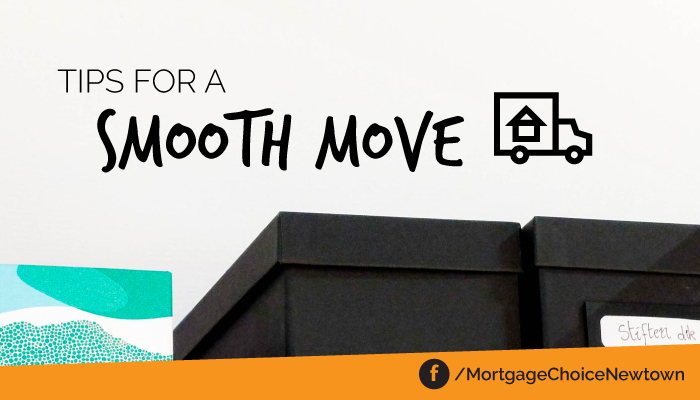 Moving day can be considered to be one of the most stressful times in your life. Packing, transporting, sorting, unpacking, cleaning - it can all get a little overwhelming. But moving to a new house doesn't have to push you into meltdown mode.
With the right preparation and planning, you'll be relaxing in the comforts of your brand-new home in no time. Below are some of our tips to help make moving to a new house as hassle-free as possible.
Start planning now
Once you've exchanged contracts or signed your new lease, start planning your move. Block out time in your diary for sorting through and packing all your belongings. It's a good idea to create a list of what you'll need to do before you move, you can then check them off as you go.
Label your boxes
This packing hack can save you an immense amount of time. Label every box clearly on the top, and all four sides. Including a quick summary of the contents and the room where the box should be unpacked makes sorting and unpacking in your new home much easier.
Lighten the load
Clear your clutter. Go through your clothes, utensils, food cupboard and all those little trinkets you have around the house and in the junk drawers and sort them out. Be decisive. Anything you have used in a year will probably not be used in your new home. Having less to bring to your new place will not only cater for an easier move, but a cheaper one too!
Call for expert help
Having professional removalists and cleaners takes an incredible amount of time, stress and tired muscles out of the moving day equation. When you're booking a cleaner, make sure to give yourself time to clear everything out of your old place and have everything where it needs to be in your new place.
Update your address
It's a good idea to collect the mail receive prior to moving and save them to update your address at each all at the one time. Don't forget to your insurances, subscriptions, and credit cards billing addresses too. Also, check with your insurance provider and removal service to make sure your belongings are covered during the move.
Keep the kids and pets busy
Moving can be a challenging time for your children and animals too. Be sure to make arrangements for their needs so they can feel comfortable and secure throughout the process. If you have younger children, you should consider asking someone to mind them for the day.
Have the essentials ready
Packing a few essentials and keeping them in your car will make all the difference to your first few nights under your new roof. Have snacks and water, toiletries, bath towels, bed sheets, clean clothes, chargers, cleaning supplies, pet bowls and beds, toys and books for the kids, a small tool kit and a first-aid kit at easy access.
Unpack like a pro
Since you've labeled all your boxes, unpacking should be all that much easier. Get them in the right rooms and unpack as soon as possible. Don't fall into the trap of stacking them in the garage, they could end up staying there for months. Block out time in your diary to unpack!
Follow these tips for a hassle-free move. Moving day is an exciting time, plan beforehand and you'll be enjoying life in your new home in no time.
Haven't got your dream place to move into yet? Call us at the office on 02 9517 1818 or email newtown1@mortgagechoice.com.au to discuss your options.