August 14, 2017
Isabelle Mun
If you are thinking of buying a property or refinancing, you may have considered using a mortgage broker. This can save you time, confusion, hassle and possibly money.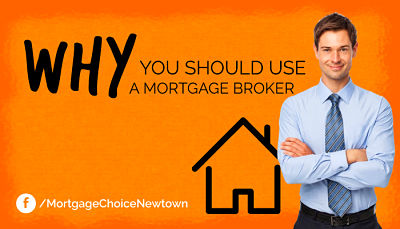 Many will probably first jump on the internet and get an idea of what home loan interest rates the different lenders are charging and get an estimation of what your repayments will be with a mortgage calculator. But while the web is great place to start your preliminary research, it will not provide you with the same level of support and professional financial assistance as a mortgage broker.
What A Mortgage Broker Can Do For You
Your local mortgage broker not only has the expertise needed to find you the right home loan for your needs, but they can also do all the paperwork for you, so that the only thing you need to worry about is picking up the keys to your new home.
Knowledge
Our mortgage brokers have an overflow of industry knowledge and when you meet with one of them, the broker will find out as much as possible about your circumstances and goals to get a better idea of how they can support you. They can determine your borrowing capacity, compare hundreds of home loans from an extensive panel of lenders ranging from banks, non-banks, credit unions and building societies.
Action
Together, you can talk through the advantages and disadvantages of each home loan option that you have qualified for. Your local broker can explain all of this and also provide useful tips for what you can do to help get your application unconditionally approved.
Should you decide to go ahead, your broker will prepare and guide you through the entire application and settlement process. They will also speak with the lenders about any of your queries on your behalf so you don't have to chase the lenders for answers.
Our mortgage brokers can introduce you to a financial adviser who are sure to not miss anything; this includes insurance to protect your ability to keep up with loan repayments, should something happen to you.
Next Step
So now let's put you a step closer to achieving your home buying goals - book an appointment with us by calling the Mortgage Choice Newtown office on 9517 1818 or email us at newtown1@mortgagechoice.com.au. Or if you feel like dropping in, you'll find us at 557a King Street, Newtown, NSW 2042.
How have your experiences been with a mortgage broker? We'd love to hear your feedback and any questions you may have for us, so be sure to share our blog and join in the conversation.