Insurance
Insurance | Newtown, Marrickville & Enmore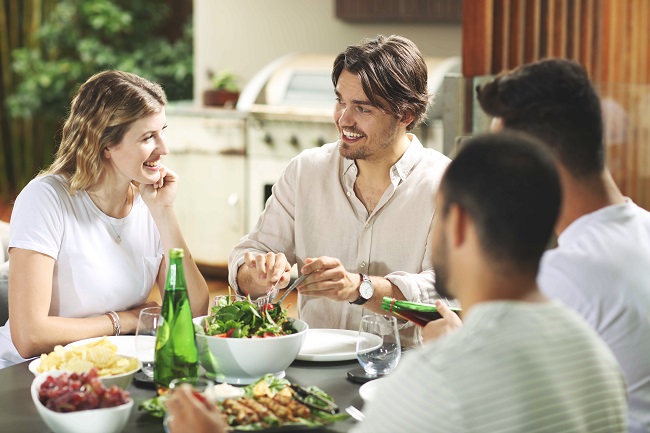 In a time of need, the lifestyle you've worked so hard to enjoy can be quickly replaced by financial struggle. The choices you make now can protect you.
Our Resident Financial Adviser Sam can help you achieve financial security through a variety of strategies.
Our FinChoice Financial Planner can help you with:
Income Protection
Finding yourself in unfortunate circumstances can be emotionally draining, and unfortunately, bills don't stop when you're unable to work and the cost of recovery can add up.
Income protection insurance pays up to 75% of your income if you are ill, injured or unable to work. This money helps you stay on top of mortgage repayments, pay for medical expenses and cover essential living costs while you recover.
Life Insurance
We can sometimes take our health for granted and think that nothing bad could ever happen to us, but it's important to consider how your dependents would get by financially without you.
Life insurance pays a lump sum amount in the event of your death - helping protect your loved one's lifestyle and future.

Critical Illness
It's scary to think that 1 in 2 Australian men and 1 in 3 Australian women will be diagnosed with cancer by the age of 85 ('Facts and Figures, Cancer in Australia'. Cancer Council).
Critical Illness Insurance pays an agreed lump sum if you suffer a listed serious injury or illness. It will provide the funds to help cover the costs of getting well, such as medical treatments, surgery and rehabilitation therapies.

Total & Permanent Disability
Suffering permanent disablement would be devastating for you and your family. The disability pension is only around 20% of the average Australian wage, and this could significantly impact the lifestyle you are accustomed to.

Total & Permanent Disability Insurance pays a lump sum if you are unable to work again due to an accident or illness that leaves your permanently disabled. This can help cover expenses such as rehabilitation, home modifications and carer fees or allow a family member to reduce their work hours to look after you.
What are the different kinds of personal insurance? | FinChoice Newtown
Book a complimentary meeting with Mortgage Choice Financial Planning by calling 02 9517 1818 today. Protect what's important.
We offer home loan services & advice for: