Mortgage broking
Your local Mortgage Brokers in the Inner West
You can spend time doing the things you love because your local mortgage brokers will take care of all the legwork involved in finding and getting the right home loan for you. There is a whole team here for you.
Our resident Mortgage Brokers, Suzanne and Scott, have a wealth of knowledge which enables them to share expert advice with each of their clients. Together, they have more than 25 years experience in the finance industry and have helped thousands of people with their financial needs from the inner west, all of Australia and around the globe.
As home loan specialists, they enjoy creating ongoing relationships with open and honest communication.
Taking the time to understand what's important and being able to help their clients reach their financial goals is extremely rewarding, and their 100% commitment to their client's needs is reflected their large number of highly valued repeat and referral customers.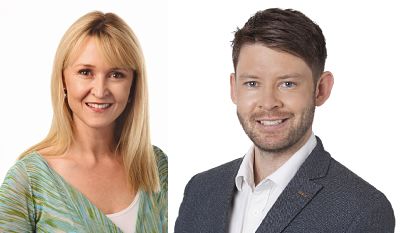 We are the proud winners of multiple industry awards that showcase our extensive ability to help you make the right choice with your finances.
There is no charge to you for our home loan service because the lender pays us after your loan settles, and as your local Mortgage Choice broker, we're paid the same rate no matter which home loan you choose from our wide panel of lenders.
We can also help you with financial planning, business lending, car loans, personal loans, asset finance, general insurance and credit cards.
Professional Qualifications
Diploma of Finance & Mortgage Broking Management
Professional Memberships
Mortgage Finance Association of Australia
Get in touch today to see how we can help you.
suzanne.taylor@mortgagechoice.com.au
scott.bennett@mortgagechoice.com.au
Call 02 9517 1818 to get started on achieving your financial goals.
The right home loan for your
needs
Our mission is to find the right home loan for your individual needs and to always have your best interests at heart. Plain and simple. Which is why we have such a wide range of lenders to choose from. We can search through hundreds of products to find something tailored to your situation. ~