March 16, 2017
Dwayne Brittain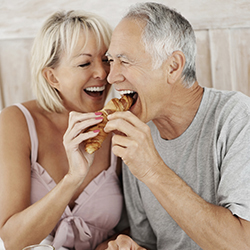 We see many clients over the course of a year in their 50's and 60's who find it difficult to obtain a home loan from their bank. Lenders call this their 'mature age' policy.
Every bank has varying policies in this space but put simply some are excellent whilst most are poor and have limited appetite to lend.
For those lenders that are poor they will generally ask for the loan term to be limited to retirement age. For example a 62 yo would only get a 6 year loan term if retiring at 68. This of course pushes up the repayments to levels most can not afford.
For the lenders that are strong in the mature age space they are far more willing to extend the loan term into the clients 80's etc. At the end of the day all banks don't want to place themselves in a position of evicting a aging person from their prime place of residence hence their reluctance to lend. So to mitigate their positions they do like to see some form of asset base outside of the family home. This might include superannuation, savings, Investment property etc.
Younger readers may ask 'Why does a 62 yo require a home loan?' We write home loans for many mature age clients who purchase Investment properties, set up their borrowing limits prior to retirement, purchasing sea change property, death of a partner, new relationship/new beginnings etc.
We have one bank in particular that we use for mature age loans given their flexible policy when lending to mature age borrowers. Rather than litter your credit file with several declines give our office a call and we will provide advice as to which path to take.
As a 48yo writing this article the mature age policy is now becoming very relevant from a personal perspective.
Dwayne Brittain, Owner Mortgage Choice Wantirna & Surrey Hills
Mobile 0428 434 084