Business owner Fab, has moved across from Mortgage Choice's award-winning Melbourne office and brings with him a wealth of knowledge and expertise with respect to all sorts of residential, commercial and investment loans, including land and construction scenarios.
With years of experience in home loans and lending, we are happy to help you with home loan services. Let us do the hard work for you!
Call 0433 417 078, or contact us online if you would like to find out more.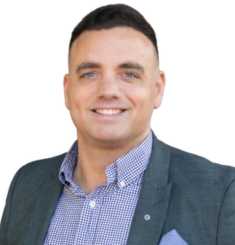 Fab Mastro
Business owner Fab takes great pride in understanding what each client wants and specialises in creating a home loan structure to suit each individual's needs, both for now and for their potential wealth creation in the future.
"There is nothing more important than providing the best possible service to each and every client".
With his valuable knowledge of the finance industry, Fab can assist you in finding the right home loan to suit your situation.
Theo Jansen
Upon completion of his studies in the legal industry, Theo found himself involved in the customer service field, working with clients on a daily basis. After several years in this field, he decided to persue a new career that was both process driven and customer focused.
Theo has now been with Mortgage Choice for over 5 years.
"Mortgage Broking seemed like a whole new world, however when you consider there are over 20 lenders on our panel offering over 300 loan products, each with their own processes and policies, there's no wonder many people find the home loan process like going on a road trip without a road map and I realised that this role would be a great fit for me given my skill set & past experience"
Theo enjoys helping people find the right home loan for their current needs, whilst also taking into consideration their future plans and goals.
Jayne Ciemcioch
Jayne joined the team at Mortgage Choice Whittlesea in July 2015 as a Client Service Manager and came to us with 2 years experience from an Adelaide based Mortgage Choice franchise. Also having previous experience in the Real Estate industry, Jayne has a passion for customer service and enjoys assisting clients from loan submission through to settlement and making this process as easy and stress-free as possible. Jayne has completed Certificate IV in Finance and Mortgage Broking and her experience and knowledge have made her a great asset to our team.