January 15, 2017
Tara Williams
Who pays me if the service is at no cost to you?
I often get asked how I get paid. At Mortgage Choice our Home Loan service is at no cost to you and the biggest, most important thing is that I get paid the same regardless of which lender you choose which means there is absolutely no bias as to which lender I write your home loan with. I believe this is very important and means that my only intension is to make sure you get the best deal for you.
So, how does it work?
The below infographic outlines how your Mortgage Choice Broker is paid.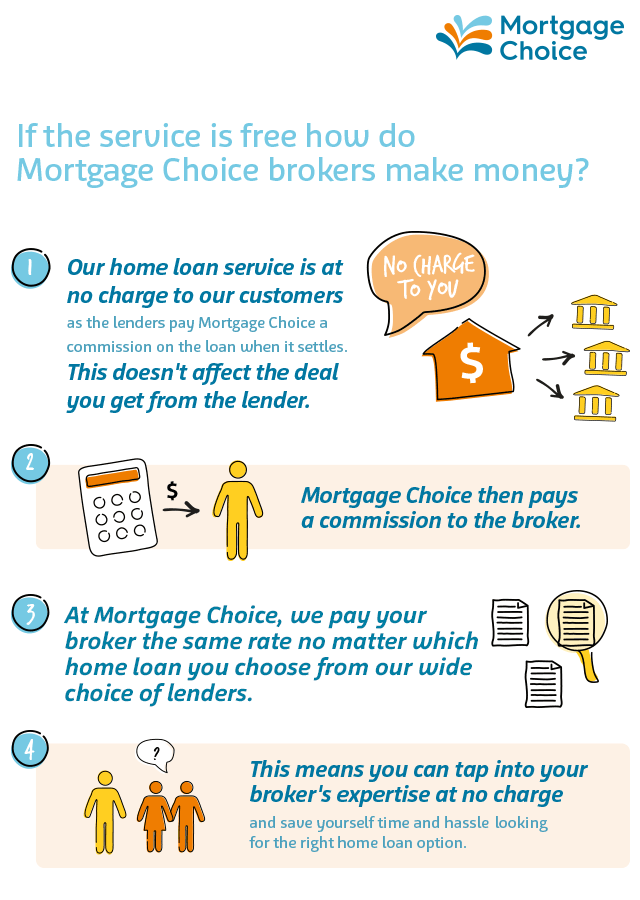 Why this is important
I am very passionate about my clients and helping them get the best deal. When I write a home loan I take into consideration your personal situation and will work with you to find the best lender to fit your needs and goals. 
The fee the lenders pay Mortgage Choice are not added onto your Home Loan. I will work to get you the best deal from the lenders as possible.
Contact me today
I am here to help you acheive your goals and find the best deal possible. With access to up to 25 lenders there's sure to be 1 that will have the best deal for you.
Tara Williams

ph: 0447 277 321
email: tara.williams@mortgagechoice.com.au
to discuss your goals and we will work out the best way for you to get there.
Tara Williams - Your local mortgage broker located in Rockingham servicing Baldivis, Kwinana, Secret Harbour, Port Kennedy, Warnbro, Golden Bay, Waikiki and Safety Bay