Your experienced mortgage broker team for Campbelltown, Camden & Narellan
Looking for home loans, refinancing, investment loans, car loans or financial advice?

Talk or visit our mortgage broker team in Narellan. Let us compare over 20 different lenders to find you the right home loan. We do the leg work - at NO COST to you.
Call Us
Office - 02 4647 7220
Open Hours

Monday - Friday: 9:00am - 5:00pm


After hours by appointment
Address
Suite 1, 8-10 Somerset Avenue
NARELLAN,

NSW

2567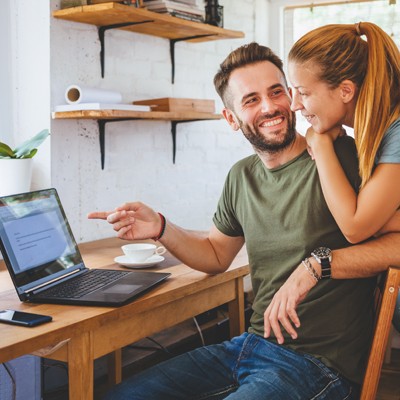 Latest home loan interest rates
Start your home loan journey today
Home loan experts for Campbelltown & Narellan areas
The team at Mortgage Choice Narellan have been helping home buyers in the Campbelltown, Camden, Narellan and surrounding areas for over 20 years.
The team have over 95 years of combined experience across financial services and particularly in lending. So, you'll know that you're getting one of the most experienced teams to help achieve your financial goals.
The Macarthur area is growing rapidly and is the perfect location to settle and raise a family or invest for the long-term. Our mortgage brokers in Narellan are experts on the Sydney market and will help you achieve your financial goals now and into the future.

Our finance brokers are also proud to be MFAA members and operate within a professional Code of Practice that supports the alignment of the retail mortgage market with investor and consumer trust and confidence.
Narellan mortgage brokers - a business built on referrals
Helping thousands of Campbelltown, Camden, Narellan locals and many others purchase their first property is what the team love to do. Then assisting clients in the future with refinancing, investment and financial planning are what we are passionate about.
We ensure that our clients receive the best service. Our superior service has resulted in some wonderful referrals to the friends and family of customers, and our customers coming back to us time and time again.
No matter what stage you are at with your finances, we know we can help. Call our team today on 02 4647 7220 to speak with us and book a free appointment.
Why choose Mortgage Choice Narellan?
Convenience - Let us do all the legwork for you, saving you the time and hassle involved in applying for a home loan - from application through to settlement.
Wide choice - With our panel of over 20 of Australia's leading lenders, you'll have the choice of hundreds of loan possibilities and products.
Professional advice - Our team gives you over 90 years of finance experience. We commit to give you honest and professional advice. Our clients always come first.
No cost service - Our home loan service comes at no cost to you.

We're locals too - Living and working in the Macarthur area, we know the local Campbelltown, Narellan and Wollondilly area property markets and can advise you accurately on local issues. Also, many of our clients are from across Australia and internationally - so we can help no matter where you live!
Services we can help you with...
Pre-approvals
Home loans
Refinancing & debt consolidation
Advice & finance for first home buyers
Guarantor loans
Fixed, variable or interest-only loans
Financing construction & renovations
Property investment loans
Car & other vehicle loans
Personal loans
Home, car & other insurances
And more...
Where you can find us
We are conveniently located at:
Meet at our office or we can arrange a time and a place that's convenient for you. Alternatively, we can meet via an electronic medium eg Google Meet.
We also have a second business servicing the Bankstown, Yagoona and Padstow areas that's available to assist you!
The right home loan for your needs
Our mission is to find the right home loan for your individual needs and to always have your best interests at heart. Plain and simple. Which is why we have such a wide range of lenders to choose from. We can search through hundreds of products to find something tailored to your situation. ~
Theresa and the team provide professional service and options that align with our goals. This gives us the confidence to what is best for our family.
Over the 10+ years that Theresa has been our broker, we have always had positive experiences obtaining loans for residential and investment properties. We would have no hesitation in recommending her, or Mortgage Choice.
Excellent service. Expertise advise and extremely friendly service. Treated us like his family.
It was a pleasure to work with Theresa at Mortgage Choice Campbelltown. Theresa was extremely helpful in finding the loan that would best suit my needs. I just wanted to take an opportunity to thank you for the great, excellent work Theresa has done in helping me pursue my dream home. I would highly recommend Theresa to all my friends and family.
Theresa was fantastic! Timely, informative and very helpful. Would definitely recommend.

We had absolutely no idea what we were in for when we started looking for our first home, the process was really stressful and uncertain. The only aspect we could rely on was Franco, we had and still have complete trust in him, we could always tell he had our best interests at heart and was always working to do the best for us, we appreciate everything Franco has done for us and continues to do to help us save money and enjoy our first home!
My experience in dealing with her team from Mortgage Choice was excellent. Theresa was very helpful and gave me good advice when I had to make financial decisions.

Great company to deal with, our broker Flavio worked tirelessly and made the whole process easy. Would definitely recommend his services to family and friends
Theresa went above and beyond, was really professional and very efficient. I highly recommend her to anyone looking for quality service.
Purchasing my first property in Australia was made easy by Mortgage Choice. Theresa was very accommodating with her time, explained all available options and provided a high standard of advise. I was kept in the loop and constantly updated with progress.
Mortgage Choice were highly professional and committed to helping me achieve personal goals.

They provided me with comprehensive information to support decision making as well as the most competitive rates that could not have been achieved without their assistance.

I would highly recommend the services of Mortgage Choice Campbelltown.
We have been clients of Theresa for over 5 years now. As always the process is always smooth sailing. We can always sit back with peace of mind knowing that the process will be followed efficiently right to the end! Thanks Theresa and Susan for all your great work so far. We look forward to many more years to come!
I have used the services of Theresa Casanova from Mortgage Choice Campbelltown twice now and will continue to do so in the future.

I would highly recommend her for the following reasons, her professionalism, her knowledge and her we can do this attitude.

She stays in contact with you and keeps you up-to-date throughout the application process.

I felt she worked so hard for me, to make my dreams come true.

She is truly amazing.

We have been clients of Theresa Casanova for many years. She is excellent at explaining the details of the mortgage to us, and of course always striving to obtain the best rates for her clients.
Theresa is also very friendly, helpful and patience and we will not hesitate to recommend her to anyone who is out seeking a home loan.
Theresa was a wonderful help. She followed up all aspects of the loan from finding the best rate and ensuring we qualified for it, to ensuring everything was in place throughout the application process and settlement.
First home buyer's guide
Purchasing your first property can be an overwhelming process and there may be steps you are unsure or unaware aware of. This guide will walk you through all of the steps involved in the buying process.