Your experienced mortgage broker team for Campbelltown, Camden & Narellan and surrounds
Looking for home loans, refinancing, investment loans, car loans or financial advice?

Talk or visit our mortgage broker team in Narellan. Let us compare over 20 different lenders to find you the right home loan. We do the leg work - at NO COST to you.
Narellan
5.0 (207+ total reviews)
Aggregated from:







Call Us

Mortgage Choice Narellan

Office - 02 4647 7220
Open Hours

Mortgage Choice Narellan

Monday - Friday: 9:00am - 5:00pm


After hours by appointment

Free Appointment
Address
Suite 1, 8-10 Somerset Avenue
NARELLAN,

NSW

2567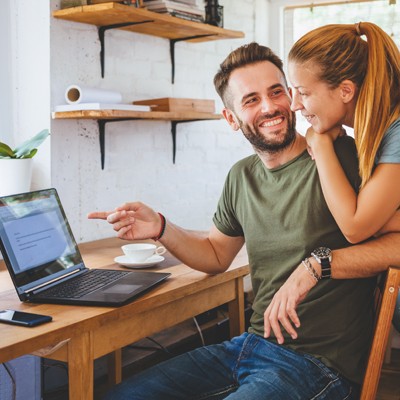 Latest home loan interest rates
Start your home loan journey today
Home loan experts for Campbelltown & Narellan areas
The team at Mortgage Choice Narellan have been helping home buyers in the Campbelltown, Camden, Narellan and surrounding areas for over 20 years.
The team have over 95 years of combined experience across financial services and particularly in lending. So, you'll know that you're getting one of the most experienced teams to help achieve your financial goals.
The Macarthur area is growing rapidly and is the perfect location to settle and raise a family or invest for the long-term. Our mortgage brokers in Narellan are experts on the Sydney market and will help you achieve your financial goals now and into the future.

Our finance brokers are also proud to be MFAA members and operate within a professional Code of Practice that supports the alignment of the retail mortgage market with investor and consumer trust and confidence.
Narellan mortgage brokers - a business built on referrals
Helping thousands of Campbelltown, Camden, Narellan locals and many others purchase their first property is what the team love to do. Then assisting clients in the future with refinancing, and investment are what we are passionate about.
We ensure that our clients receive the best service. Our superior service has resulted in some wonderful referrals to the friends and family of customers, and our customers coming back to us time and time again.
No matter what stage you are at with your finances, we know we can help. Call our team today on 02 4647 7220 to speak with us and book a free appointment.
Why choose Mortgage Choice Narellan?
Convenience - Let us do all the legwork for you, saving you the time and hassle involved in applying for a home loan - from application through to settlement.
Wide choice - With our panel of over 20 of Australia's leading lenders, you'll have the choice of hundreds of loan possibilities and products.
Professional advice - Our team gives you over 90 years of finance experience. We commit to give you honest and professional advice. Our clients always come first.
No cost service - Our home loan service comes at no cost to you.

We're locals too - Living and working in the Macarthur area, we know the local Campbelltown, Narellan and Wollondilly area property markets and can advise you accurately on local issues. Also, many of our clients are from across Australia and internationally - so we can help no matter where you live!
Services we can help you with...
Pre-approvals
Home loans
Refinancing & debt consolidation
Advice & finance for first home buyers
Guarantor loans
Fixed, variable or interest-only loans
Financing construction & renovations
Property investment loans
Car & other vehicle loans
Personal loans
Home, car & other insurances
And more...
Where you can find us
We are conveniently located at:
Meet at our office or we can arrange a time and a place that's convenient for you. Alternatively, we can meet via an electronic medium eg Google Meet.
We also have a second business servicing the Bankstown, Yagoona and Padstow areas that's available to assist you!
The right home loan for your needs
Our mission is to find the right home loan for your individual needs and to always have your best interests at heart. Plain and simple. Which is why we have such a wide range of lenders to choose from. We can search through hundreds of products to find something tailored to your situation. ~
Client reviews
Thank you so much Theresa for all of your hard work. You and the team really made the process simple and stress free. Highly recommended
Theresa and her team are well-knowledged, professional and understanding. In a tough market where many other brokers failed to be able to assist us, Theresa had our mortgage refinance organised within just a few days I cannot recommend Mortgage Choice Narellan enough.
Franco has always been professional and courteous, working tirelessly to find the best possible home loan for our family. We have always appreciated his efforts and highly recommend him.
Yvette was great guiding me through the process of buying my first home. She was always available to answer my questions and explained the process in a way I could understand.
Flavio was instrumental in ensuring my home loan was smooth and superfast. No questions was too silly and he also worked on my application even though it was on his day off.
Such a helpful and lovely person. Thank you
Franco did an amazing job and helped us get our first home. He was so helpful and answered all our questions. I would definitely get in touch with Franco again.
Dealing with Mr Franco Casanova from Mortgage Choice Narellan for over 6 years now has been a blessing to my family. 2017 with the help of Franco Casanova we brought our first home. And now own 3 property with his help. God continue to bless you Mr Franco. Beautiful soul in and out, very honest.
Love from The Egwuch's Family.
Yvette is amazing , she stayed on top of things from day 1, and made sure to communicate every step of the way. Absolute lovely person to deal with too . 1010
We are so thrilled we made the decision to use Mortgage Choice at Narellan. Yvette is such an asset to the team.
Our purchase was far from the norm though Yvette constantly kept us updated throughout the whole process and got us exactly what we asked for and we cannot thank her enough for ger efforts.
We are truly grateful for Franco's unwavering dedication and exceptional professionalism. Through his meticulous, consistent, and attentive work, Franco has made navigating the bureaucratic hurdles both possible and much simpler for us.
First home buyer's guide
Purchasing your first property can be an overwhelming process and there may be steps you are unsure or unaware aware of. This guide will walk you through all of the steps involved in the buying process.