Investment loans
Property Investment with Mortgage Choice in Kingsley
Australians are big fans of investing in residential property. Generations have built their wealth on bricks and mortar, secure in the knowledge that residential real estate can deliver regular, tax-friendly rent returns and long term growth in value.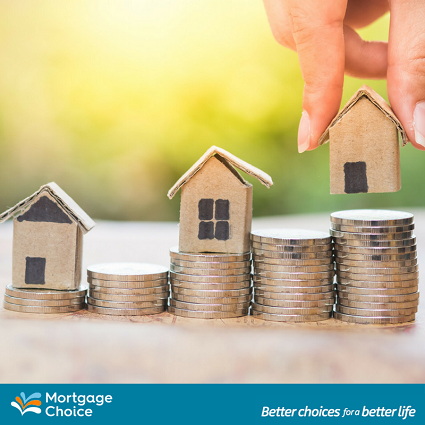 Getting started
Before you start hunting for an investment property, it's worth considering several important factors:
Your current financial position: are you well placed to afford an investment property, particularly during the inevitable periods of vacancy?


Can you afford a quality property that will attract decent tenants and deliver healthy long term price increases?


Where are you heading? Are you prepared, and can afford, to hold onto your investment for the long term? Will you need access to your capital (money invested) in the near future?


How much money will you need? As with your home, purchasing an investment property can involve significant upfront costs and ongoing maintenance expenses.


How much can you afford to borrow? Getting an idea of your borrowing capacity is the first step in finding out the type of property and location you can afford.


Do you need a cash deposit? If you own your home, did you know you may be able to use home equity instead of a cash deposit?
Many Australians hold investments but have you ever stopped to wonder if your portfolio is really working in your favour? Professional advice takes the guesswork out of investing.
Choosing the right investment loan
Choosing the right loan to fund your investment is essential to maximise the return you receive. As your local Mortgage Choice brokers, we can help you compare hundreds of options.
Investment mortgages may come with a slightly higher interest rate, although this will depend on the lender, the area in which you buy and the type of property you select. However, broadly speaking, your investment will be similar to a home loan - you will be required to make repayments based on the loan principal, interest rate and term.
Get expert advice from your broker
Just as it is important to research the market for the ideal investment property, it makes sense to shop around for a loan that offers competitive rates and fees while still providing the flexibility you need to make the most of your investment.
This is where the expert advice of an experienced Mortgage Choice broker like Tim Kerin can be extremely valuable. He can compare hundreds of loans from a wide choice of lenders and advise you on the finer details of each option that could save you money in the long term.
To book a phone call, arrange an appointment at our office or schedule a video meeting at a time that is convenient for you, use this handy link.
Compare and save on investment loans
We search through offers from over 25 lenders to find you the investment loan that may suit your needs. ~