Testimonials
Reviews for Mortgage Choice in Kingsley
At Mortgage Choice in Kingsley, our team pride ourselves on delivering outstanding service from the first time we pick up the phone to you to well after you have gotten into your dream first home or bought your 4th investment property.
That is why we are particularly proud when we hear from our happy customers! Check out the testimonials below, our 5 star rating on Google and our 5 star rating on Facebook.
If you too would like our team of home loan experts to assist you, then get in touch today! As Mortgage Choice brokers, we get paid the same rate regardless of which home loan you choose from our wide choice of lenders. To get expert home loan advice at no cost to you, call Mortgage Choice in Kingsley on 9309 4780 or admin.kingsley@mortgagechoice.com.au.
---
Tim and the team at Mortgage Choice in Kingsley were invaluable in helping us buy our first home.

Tim helped us out from the very start, carefully going through all the details we needed to know for getting together a deposit. This initial advice steered us in the right direction and ensured we didn't waste our time looking at properties we couldn't afford.

Once we found our home, Tim and Jim were likewise invaluable in helping us to secure finance. When it came to choosing a mortgage, Tim did an amazing job at explaining complex ideas and processes in a way that we could easily understand, enabling us to evaluate all of the options in an informed way.

Throughout this process Tim was always willing to meet or speak on the phone at any time to explain what was going on, what we needed to do, or to lend advice.

I genuinely think that we wouldn't have been able to do any of this without Tim and his excellent team at Mortgage Choice in Kingsley.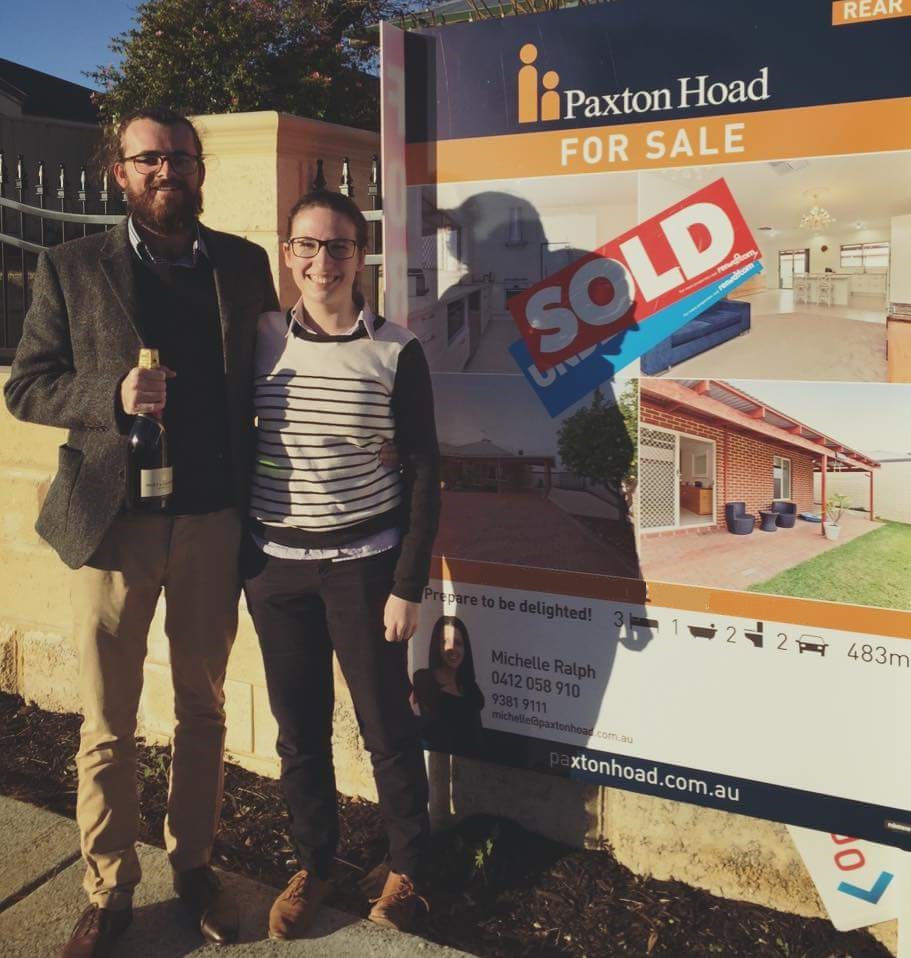 ---
I could not recommend Tim highly enough! The process of choosing a loan through to getting it approved was seamless and effortless. No question was too hard or too complicated for Tim to answer. We can't thank him enough!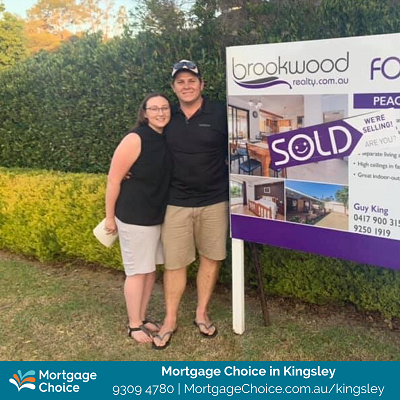 ---
Best. Team. Ever. Friendly. Reliable. Understanding. Truly own what they do! I can't recommend them enough. Tim helped us get a loan for our land and our new build house. He found the best loan for us, and even years later kept us up to date on how to manage our repayments and how to get a better cash flow. He is committed and never gives up! Call him. Now.... 📞📞📞



---
I'm really happy with the team at Mortgage Choice in Kingsley. Tim, Pascale and Jim have helped me navigate some interesting financial waters. They are always super helpful, cheerful and they know their stuff. Especially helpful is their ways that they've made to organise all of the loan paperwork and communications; given that I've been interstate, they've made this super easy.



---
Tim and his team are very professional and responsive and make sure you understand all the complexities of a deal. Sourcing finance can be very daunting - these guys make it easy. I'm a repeat customer for this reason.



---
My husband and I found the team to be very helpful, friendly and extremely on the ball in all aspects. Tim was super knowledgeable, giving us options to suit our situation and answered all our questions. We would highly recommend Mortgage Choice in Kingsley.



---
Tim at Mortgage Choice in Kingsley is simply fantastic. Mortgages can be tricky to navigate (and costly too, if you're not aware of the consequences of your decisions), but I felt completely confident that Tim had my best interests at heart and wanted to do everything he could to get me the best deal. He offers clear and accurate explanation and advice in such a friendly and engaging manner, and so obviously cares about the service he is providing. My experience was brilliant, and I've since had no hesitation in recommending him to family and friends.



---
I have known Tim and his team for a few years now. Tim is the most honest & decent broker I know and his Mortgage Choice in Kingsley Team are the best in the business. Don't believe me, call Tim or his Team as I can guarantee you will be impressed.



---
Building is a stressful process, so we were really lucky to have the very passionate and diligent Tim and his incredible team look after all the financial aspects. Thank you guys so much! Will definitely be recommending you to our friends and family.



---
The service and support we received from Tim and the whole team is like nothing I've received before. Such a professional and personable company. Nothing seemed too difficult or complicated... I left so pleasantly surprised and extremely happy with the final product. I recommend Mortgage Choice in Kingsley with no hesitation and encourage you to make contact with the team like I did.



---
How overwhelming it can be to look into purchasing or investing in a business! Tim helped me out in 2014 with an investment property which was sold in 2015 at a profit. Not only did Tim advise me on the most relevant loan and structure, but he also talked me through the process to weigh up all the pros and cons to help me make the best decision for my situation.

In 2016 I was looking to purchase a business for the first time with no clue where to begin. I looked up business brokers and advisors but in reality, who could I trust to give me the correct information I needed to make the best decisions for me?

There are so many so called "Business Brokers" or "Business Advisors" in the market that you're left standing there thinking, "where do I begin?".

I trusted Tim's advice earlier on in the piece so I emailed him, asking if he could recommend any business brokers, trusting he could point me in the right direction again. He suggested we first have a chat and see if how he could help, so I met with him to discuss the business I was looking to purchase, not knowing that Tim was a successful business investor/owner himself. It took all of 1 hour to receive the most valuable relevant and real information for my situation. Tim discussed the financials of the business I was looking to buy, asked some questions about some risks he could see, how to structure things and recommended trusted accountants and settlement agencies.

I recommend Tim for all your business needs especially if you are starting out for the first time and don't know where to begin.



---
Tim and the Mortgage Choice team in Kingsley provided great service when we were looking to finance buying our new home. We looked at lots of alternative finance options to find what was best for us. I would recommend to use Tim and his team.



---
Tim and the team at Mortgage Choice in Kingsley were absolutely excellent to deal with while buying my first home, and I will definitely be a repeat customer for future purchases. Tim repeatedly went out of his way to meet me on weekends and answer questions over Christmas holidays etc, and the whole team were incredibly helpful and professional. Thoroughly recommended!



---
Tim provided me with all the information I needed to make a really good decision. Tim and his team tried their very best to get me refinanced ASAP and they got me a really great deal. I would absolutely go back when its time to refinance. Thanks team!



---
Fantastic support and advice. Would highly recommend Mortgage Choice in Kingsley as the right mortgage brokers to see when buying or selling. Easy and reliable service always.



---
The people at Mortgage Choice in Kingsley were really helpful and thorough when I arranged my mortgage through them. Great 'after' service too.



---
Tim is such an excellent professional, a great pleasure to deal with. He is highly knowledgeable, friendly, thorough and efficient. Would highly recommend him to anyone and everyone!



---
Tim has looked after us and our mortgages for many years and has always gone the extra mile. Highly recommend him and his team.



---
Very professional service, they helped me and my children to buy homes. They have been established for a long time so we trusted them.



---
Mortgage Choice in Kingsley has alway provided safe secure advice. They bend over backward to help their clients.



---
Tim and the team at Mortgage Choice in Kingsley are awesome! They have helped me a couple of times and the family and friends I have sent their way. Recommend them highly👍👍



---
I am very happy with the Kingsley team, they're friendly and professional, and Tim really knows what he is doing. We've refinanced a few times as our situation changed and we will be going back to them for the foreseeable future. I would happily recommend their services to anyone in need.



---
Tim and the staff at Mortgage Choice in Kingsley are fantastic to deal with. I would highly recommend that you seek out Tim Kerin. We have been using Tim for various loan requirements. Always willing to help out and to answer any questions you may have before and after.



---
I would definitely recommend Mortgage Choice in Kingsley with Tim and his team. Tim is very diligent and hardworking, who went above and beyond for me and my family. Regardless of how complicated the situation, Tim always tries his best. We are forever thankful. Tim ensures that each of his clients are well serviced through their time with Mortgage Choice, ensuring that clients are still getting the best deal for their mortgage, and kept up to date with changes. Tim is definitely someone I can trust and will recommend him and his team to anyone looking for a mortgage broker!



---
We've been with Mortgage Choice Kingsley for many years and i can't recommend Tim and his team enough. He went above and beyond, including an after hours appointment to suit my work hours to get us the best refinancing package. A true professional and gentleman. Even when we had to change things around a bit halfway through the process it didn't faze him and his team at all. They just did what was needed do be done and we ended up with a far better result than we could have hoped for. Great work team!



---
Tim at Mortgage Choice in Kingsley has already helped us with two house purchases. His experience and help were invaluable for us in keeping the same favourable loan conditions from our first lender which helped us to upgrade to a house suitable for our growing family! I highly recommend Tim because of his knowledge and his willingness to answer questions.



---
Tim Kerin is an amazing professional. He is honest, exceptionally hard working, knowledgeable and incredibly helpful. He genuinely cares about delivering expert and sound advice and always finds way to exceed our expectations. I have recommended him to so many people and he has never disappointed!



---
The team at Mortgage Choice in Kingsley are first class. They relentlessly pursue the best outcome for their customers and aren't afraid of complicated transactions. Tim's knowledge of policy across a wide breadth of lenders and attention to detail is second to none. Thanks for your help!



---
Tim and his team always go above and beyond throughout the entire process. Always quick to respond, reliable and knowledgeable. I would highly recommend Mortgage Choice in Kingsley.



---
Tim and his team were fantastic throughout the process of our first home purchase. They guided us every step of the way and were always available when I had queries. I would highly recommend Tim and the team at Mortgage Choice in Kingsley to anyone seeking mortgage advice or solutions.



---
I highly recommend Mortgage Choice in Kingsley. They are extremely knowledgeable, helpful, and go above and beyond to ensure that you retain the best mortgage rates available. I have used them repeatedly and my experience with them has always been outstanding.



---
Tim and the team at Mortgage Choice in Kingsley have helped my wife and I out with a couple of mortgages over the years. We highly recommend them. Tim is incredibly genuine and hardworking and has always gone above and beyond to give us the best options. A safe pair of hands.



---
Tim and his team were great. We highly recommend them. There is a good reason they have such good reviews. Great job thanks guys.



---
Tim has been so helpful and generous in his time and expertise. He and his team go above and beyond. I could not recommend him highly enough.



---
So glad we went with them, for the first time I feel like the brokers are actually there for you, not the bank. They know what they are doing and they are so good at it. They always lay out all the options in front of you, they even cover the things you would never think of. I would come back without a doubt.



---
In this day and age it is rare to meet someone who genuinely cares about their customers, but Tim is one of the few. He goes the extra mile to ensure that you get the best possible deal and his communication throughout the process means that you are never left wanting for information. He and his team make it a high priority to keep abreast of market conditions and are constantly on the lookout for better options if they feel it could save their clients money - this follow up service is one of the areas that sets Tim apart from the competition. All in all they offer a very personalised service that makes the entire process run smoothly and provides the best possible outcome - definitely a win win!



---
I found the team at Mortgage Choice in Kingsley to be extremely helpful during my recent mortgage application process. As a first home buyer, it's quite a stressful process but having the knowledge and support from the team made the process really simple. I would highly recommend them.



---
Tim helped us throughout the whole purchase process. Work out all the options we have without asking. you can see his strength when math is involved!



---
All round amazing team, so helpful and friendly. Really efficient and a pleasure to deal with. Would definitely recommend!



---
Excellent service, highly recommended, today we got the keys to our new home and it wouldn't have happened without your help, guidance and hard work!! Keep up the great work Mortgage Choice in Kingsley!!



---
We have been blown away by the service provided by Tim, Shae, Jim and the Mortgage Choice team in Kingsley. They gave us sound advice on our situation and although there was not a cent's commission in it for them, helped us to secure a vastly lower interest rate on our mortgage, saving us thousands of dollars going forward. We cannot thank them enough for their professional service and generosity with their time. A far superior service than we've had with brokers in the past and we will recommend them to all of our family and friends in future!



---
Tim Kerin and Mortgage Choice in Kingsley have given great support over the last 10 years with ensuring my home loan fits my needs. Along with support in other areas, I highly recommend Tim and his team here!



---
Tim and the team at Mortgage Choice in Kingsley are amazing! This is the second time we have used their services and we can't fault them! I was one of those annoying clients that needed everything done ASAP and Tim and the team were happy to oblige! A million thank-you's Mortgage Choice in Kingsley!



---
We were referred to Mortgage Choice in Kingsley. And we certainly can see why. The time was given so freely by Tim, he had researched the papers we had sent him and just knew the questions to ask, and of course the answers we were looking for. At no time did we feel like he was in a rush to push us out the door. Thank you Tim much appreciated for you time and your solid advice.



---
Tim has gone above and beyond to help me. He's committed to creative problem solving to help me achieve my goals. That's great customer service! Thanks you!



---
Tim and the whole team have been outstanding to deal with. I bought my first home several years ago and the mortgage process went very smoothly. They have also recently helped with switching to a new loan product. Tim is friendly, helpful & professional and always takes the time to explain all the details in a way that is really accessible. Highly recommended.



---
Tim helped me work through the process of buying my first home, and I was so impressed with his intimate knowledge of the options, processes and the housing/property market generally, and his patience with me as I learned and made decisions. As his sister, I've been hearing for years about the work he does, and I got the impression he and his team provided a great service to their clients. Now I can say I know for sure they do a fantastic job! The team is professional and authentic, they were all invested in supporting me through the process, they did what they said they would and followed through, and were very professional. They all embody the integrity and vision for excellence that Tim values, and I wholeheartedly recommend them to help you make informed decisions about what is best for you and your situation. Fabulous work team!!



---
Tim and his staff are amazing. I received friendly step by step guidance when entering the property market for the first time. I recommend these guys to all my friends. You can't go wrong here.



---
My first home loan was through Mortgage Choice. So when it was time to refinance that was where I went straightaway. From my first contact with Tim I knew I was dealing with people who knew what they were advising. Tim took time to understand my quite specific requirements and researched the right product for me. The required documents were very clearly listed with detailed instructions on completion. He was very professional and pleasant to deal with. From there it was onto Jim and the documentation team who were just as professional and communicated throughout the process updating me on every stage even when I was on holiday. Settlement went through without a hitch and I am glad I went through Tim and his team at Mortgage Choice. I would recommend their services anytime. Thanks guys you were great to deal with!



---
Being a first home buyer I was nervous and unfamiliar with the steps to take in purchasing my first house. Nevertheless Tim was most helpful in guiding me through the process with his sound understanding, patience and relentless strive of professional service!! I would highly recommend Tim and his services for anyone who is looking for complete honesty and integrity when looking for finance.



---
My situation was far from straight forward and Tim, Jim and staff went out of their way to make sure the process went as smooth as possible, with great communication and friendly advice. Greatly appreciated and highly recommended.



---
We can't thank you enough for all the support and hard work you have put in to help us achieve this move in our lives.
You and your team have gone above and beyond to help us out.
We are most grateful for everything, this is the start of a long working relationship with you and Mortgage Choice.
The best thing we ever did back in October 2017 was to make an appointment with you.
Our sincerest thanks and appreciation.



---
Tim, Jim, MaryHelen and Shae are the team you need if you are looking for home finance, particularly if your situation is a little more complicated. Tim spent many hours going through all the different options and gave me the confidence to chase my dream of building a brand new home. The advice, guidance and support were invaluable throughout the whole process and I know I definitely couldn't have done it without them. Thank you Mortgage Choice in Kingsley!



---
What an amazing team at Mortgage Choice Kingsley. Great advice, friendly team and they all worked really hard to help us get into our first home. Highly recommend to anyone.



---
Thank you so much Tim. I can't recommend you and your team enough. I will definitely be recommending you to all my family and friends. The time you spent with me when I first came to your office was amazing. Your attention to detail was perfect, ensuring that my loan was approved on the first application. Jim has been brilliant in keeping me informed as the loan was being processed and was so helpful when I needed assistance to sign/complete the approved loan forms. All the ladies in the office were absolutely amazing as they kept me informed at every step along the way. The professionalism of your service can't be faulted. Your company surpassed all expectations and I'm very thankful that I chose you to refinance with. Thank you so much to you and your entire team for all you have done for me.



---
Tim and his team were fabulous and worked tirelessly to make refinancing seem easy - which it most certainly is not! Would highly recommend!



---
I can't recommend Tim Kerin highly enough! He's clearly very passionate about what he does and loves helping people.



---
I am so grateful to Tim and the team at Mortgage Choice Kingsley for getting me a fantastic loan option, even though I was buying an interstate, rural property. Tim did so much work to make sure I got a deal with repayments I could handle, and he guided me through all the parts of the process I didn't understand until I felt comfortable and informed. A year later, I am still really happy with my choice of loan provider. I feel like a valued client, the customer service is excellent and, like Tim, they guide me through all the confusing details. Thank you so much for getting me on my way!



---
Mortgage Choice in Kingsley are amazing! Tim is hard working and dedicated to his clients. I definitely recommend Tim and his team if your looking into getting a mortgage or loan. I'm 18 and just bought my first house, Tim has helped me out of his own time on weekends to give me the assistance I needed. I hardly had to do anything other than put pen to paper, the whole experience was fantastic and I couldn't of gone anywhere better. The team are just as good as well, Jim is very quick and efficient on gathering all the papers I needed to send off to my selected bank and the admin girls are extremely polite and responsive and helped me out quite a bit. I've never seen better team work, thanks a bunch guys!



---
This is the third time that we have used the services of Mortgage Choice and Tim Kerin. We would have no hesitation in recommending Tim - he handled our refinancing with professionalism and a sense of humour, and ensured that the application process was as straightforward as possible. Tim brings a personal, friendly side to finances that we have greatly appreciated.



---
A very professional team, very helpful and easy to talk to. Thanks again for all your hard work!



---
A great team that matches your needs with a mortgage that suits you and then follows through with exceptional service until settlement.



---
I don't know how anyone could buy and sell a house without dealing with experts like Tim and Jim at Mortgage Choice in Kingsley. From the very first meeting to the conclusion of the whole matter, they were super friendly and super helpful. Nothing seemed to be too much trouble for them. They were so obviously experts in their field it really gave you, as a lay-person, real confidence. All along it was clear that they were actually fighting for a good deal for you as their client. We could not recommend them more strongly to others - and in fact, we have.



---
The service and advice we received was spot on and all our questions were answered. We received updates along the way on our application and the follow through was fantastic. Thankyou!



---
We had nothing but amazing service from the whole team at Mortgage Choice in Kingsley. We had several issues refinancing our loan yet they were on top of everything and helped us at every stage. This was the second time we've used the Mortgage Choice in Kingsley team and we would happily use them again. Will be recommending them to our family and friends.



---
Tim and his team are attentive, friendly, informative, and readily available; making our first home buyers experience simple and pain-free. The team have been able to develop good relationships not only with customers, but also the lenders, making the processes run smoothly. I would highly recommend Mortgage Choice in Kingsley to anyone looking for a broker who has the customer's needs as their highest priority.



---
After many tries with Mortgage Brokers and feeling desperate I went into the Kingsley office thinking I would be stuck struggling with my previous lender forever. The service I received was absolutely fantastic and made the whole process much easier and less painful than I ever could have imagined. They couldn't have been more helpful and friendly. I won't hesitate to recommend you guys to any one. Thank you for making my life a lot less stressful!



---
Well, what can we say.......Tim provided an excellent service. We had not purchased a property since building our family home in 1977 and we were naturally a little apprehensive venturing into the property market again. Of course, banking has changed greatly since those days. Tim provided us with all the information we needed, helping us along the way with the copious amounts of paperwork required for the bank loan. Everything ran according to plan and settlement was reached yesterday. Thanks Tim, we wouldn't hesitate recommending you to any of our friends or family.



---
We first had contact with Mortgage Choice in Kingsley 13 yrs ago with Graeme when we bought our first home. We have just come back and have worked with Tim buying our first investment property. We cant praise him enough,very good professional advice, thorough,patient ,helpful all rolled up in a really nice guy..Thanks Tim



---
The team from Mortgage Choice in Kingsley took care of everything for me which was wonderful, there were no stressful moments or mistakes. Everything went through smoothly and I was kept fully informed at all times. Couldn't have asked for more!



---
Tim helped us buy our first home just over a year ago now, and I couldn't recommend him and his team more. We had met with another broker before meeting with Tim, who made us feel like we were just a number. We thought all brokers might be like that until we met Tim, who spent ages explaining our options and how everything worked. Him and his team were always on hand to answer any questions we had and made the whole first home buying experience an easy one. Even a year on Tim is still on hand to give us advice and guidance on how to get the most out of our mortgage. Would recommend 110%!



---
My experience with Mortgage Choice in Kingsley was wonderful - they are all friendly, professional, helpful people and my whole house-buying experience was easy, pleasant and stress-free. Thanks very much!



---
Tim and his team were absolutely fantastic to work with, they made the whole process easy from start to finish. They were always there to answer any questions we had and we would highly recommend them.



---
Very good support and willing to answer questions throughout the process. Great deal negotiated too!




---
I found the whole process with Mortgage Choice in Kingsley very easy, all details handled efficiently & would have no hesitation in recommending Graeme to others.



---
Tim Kerin and team at Mortgage Choice in Kingsley make the process of buying a home as easy as possible!!! Highly recommended!!!!



---
Graeme and his team helped us to find the best deal on a loan and offered excellent service and advice along the way.The patience and support provided were extremely professional. I would very highly recommend Mortgage Choice in Kingsley and look forward to working with you soon.



---
I found Tim and the team at Mortgage Choice in Kingsley to be extremely helpful, knowledgeable and super patient with a home buying novice like myself. I have already recommended them to my friends and wouldn't hesitate to recommend them to others.



---
Mortgage Choice in Kingsley have been looking after my mortgage for the last 3 years and they have been so accommodating, helpful and always willing to go above and beyond!! I have referred several friends to them and they always come away stoked with the level of service and friendly guidance from the amazing team!!



---
Mortgage Choice in Kingsley were recommended to me by a friend. The service I have received from start to finish has been exceptional and made the whole apartment buying process so much easier than I have ever experienced before. I wouldn't hesitate to use the team again.



---
I would recommend Mortgage Choice in Kingsley to any one! I came into your office thinking I would never be able to afford my own home! You made the process relatively pain free and simplified things so it was easy to understand. When I found out I had my bank approval I think I spent the day crying! Happy tears as you made my dream a reality! So thank you for making my year!



---
Graeme and the team at Mortgage Choice in Kingsley make a possibly daunting time so easy. There is no question unanswered and everything is done promptly and with a smile. Thank you ALL very much for making my first mortgage an enjoyable experience.



---
Graeme and the team will ensure you get the best loan possible to suit your individual needs. Very pleased with the friendly and efficient service every time I have been there - and it never cost me a cent! Thank you, Mortgage Choice in Kingsley.