Upgraders / Movers
Buying your next home | Mortgage Choice Bayside
A growing family, a shorter work commute or just a nicer house - there are plenty of reasons to want to move into a new home. But did you know, there are more options available to you than when you bought your first home? Let Mortgage Choice Bayside help!
Compared to when you purchased your first home, buying your next home can leave with many more finance options including loan portability, bridging loans, a deposit guarantee and plenty more. These options are designed to not just give you more flexibility in your next loan, but bridge the gap between old and new home loans.
Download our free e-guide: Buying your next home
A range of hundreds of home loans
The team at Mortgage Choice in Bayside, Brighton & Bentleigh have hundreds of home loans to choose from when you upgrading or moving into your next home. With a panel of over 20 lenders, including all the big banks, we are sure to find something that feels tailored to you & your new home.
We first sit down with you to figure out exactly what you want, and then search through hundreds of home loans to find the one that's going to suit you best.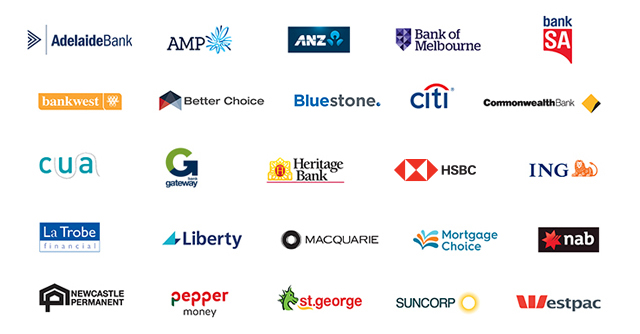 Helping you structure the loan correctly
We've helped hundreds of families, partners and single people move into their upgraded home - it's exciting!
With the flexibility in loan structure & features, we make sure to put together a home loan that's going to suit you and your new home perfectly - with the features you want. You might want to keep your current property as an investment, loan portability, multiple offset accounts or need some help bridging the gap between old & new loans - we've got you covered.
Not only that, we put together the paperwork and submit to the lender on your behalf - because likely you have more than enough to do!
"After being with the same mortgage financier for many years, we felt it was time to see what other companies could offer... Our experience with Karen & Tim Leonard was fantastic, offering us many savings and new ways to set ourselves up... Their professionalism & service was the best. Thank you Tim & Karen."

[ Darren & Nicole Ward, Beaumaris ]
Learning more about your next home purchase
If you would like to learn more about buying your next home and some of the options that are available to you, check out some of our educational resources and mortgage calculators from Mortgage Choice Bayside - available to help you answer some basic questions.

Talk to us about your next home
Our team at Mortgage Choice in Bayside would love to help you find the right home loan & structure for your next home! There are lots of options available to you.
We service the areas of Bayside & surrounds including Bentleigh, Brighton, Moorabbin, Hampton, McKinnon, Ormond & more.
Call us anytime on 9589 7277 or click the Contact Us button at the top of the page.