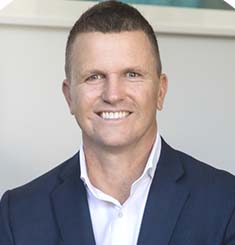 Tim Leonard
As the principal and owner, Tim has been a Mortgage Choice Bayside franchisee since 2005. He has a strong background and understanding of property with more than 17 years in the building industry, coupled with the practical experience of being a local business owner who has lived and been educated within the area he operates.
Tim has an instinctive desire to work hard hard in the business and is motivated by utilising his extensive knowledge of finance and lending with his community of clients, friends and referring partners in order to help others achieve financial freedom. He has a naturally personable approach that helps to make clients immediately comfortable and finds immense satisfaction in nurturing clients towards putting goals and plans in place to achieve their desired outcomes.
When Tim isn't supporting his clients, his time and focus is towards his family and friends, whether it be holidaying or surfing with his wife and daughters, or playing golf with mates.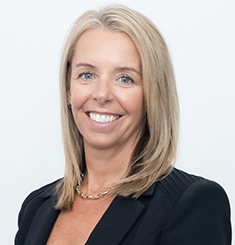 Karen Leonard
Born and bred in the Bayside area, Karen has a wealth of experience having previously worked for twelve years in the finance industry in numerous roles incorporating, credit analysing, customer service and training.
Together with husband Tim, Karen has owned and operated the business with a philosophy of helping their clients achieve their financial goals whilst exceeding expectations in a seamless and hassle-free process. Karen is passionate about the business and about the offering they provide to their client base. Her motivation and rewards come largely from supporting people towards purchasing their first home, refinancing, or assisting in other financial needs.
With a zest for life, Karen balances her business and client focus with stand-up paddling, travelling and spending time with Tim and their three children.
Patrick Jong
Holding an Advanced Diploma of Financial Services (Financial Planning) and over 5 years experience working as a Financial Adviser, I am well-equipped to service my clients' financial planning needs.
My love of financial planning stems from the ability to help people enhance their livelihood and protect them from the uncertainties in life. There's nothing like knowing you've helped someone take the necessary steps to build their wealth whilst making sure they have access to it when it really counts.
I've worked with a variety of different clientele, from mums and dads looking to protect their family to high net worth investors who want to make the most of what they've got.
No matter who they are or what stage of life they're at, I am committed to helping my clients meet their full financial potential.
- See more at: https://www.mortgagechoice.com.au/fp/patrick.jong#sthash.dIQFeCy5.dpuf