Testimonials
Reviews for Mortgage Choice Bayside
One of the best things about helping people with their home loans & financial plans is watching them achieve their property & finance goals. Hearing how easy we made the process is even better! If you're on the home loan or financial planning journey and need some help - call us today on 9589 7277.
---
Tim and his team go above and beyond to ensure that you not only get the best deal but the best service. Highly recommended.



---
Tim at Mortgage Choice Bayside has been phenomenal. We have used his services on 2 occasions and both times he has exceeded our expectations. The onerous process of obtaining finance was made to appear like a cake walk due to excellent guidance and support from Tim and his team. They are always available to chat and respond to queries and always go above and beyond to provide personalised service and achieve customer-centric outcome. Kudos to the team.



---
The service and communication was fantastic, especially given this difficult time for lending. Couldn't fault Tim and his team if I tried. I would definitely go back!



---
Tim and Karen refinanced our home loan, securing us a better rate helping us pay off our mortgage sooner. 👍👍



---
As first home buyers, we initially made contact with Tim from Mortgage Choice in Bayside to discuss our options. Our first meeting with Tim was fantastic, where he used his extensive knowledge to answer our many questions about home ownership, while also preparing some lending scenarios that helped us determine what we should spend on a property. Shortly after this, Tim was able to secure our pre-approval with minimal fuss.

Once we had successfully secured our dream home, Tim helped us to find a loan that suited our needs, while the wider team at Mortgage Choice in Bayside helped us with other important things such as income protection insurance. All of our dealings with Mortgage Choice in Bayside have been wonderful, and we've found the team to be friendly, professional, knowledgeable, and trustworthy. They've been responsive to our needs and the many questions we've had throughout the process. We also loved the extra service offerings they included, for example printing and talking us through the many pages of the loan documents once they arrived.

In summary: we highly recommend Mortgage Choice in Bayside!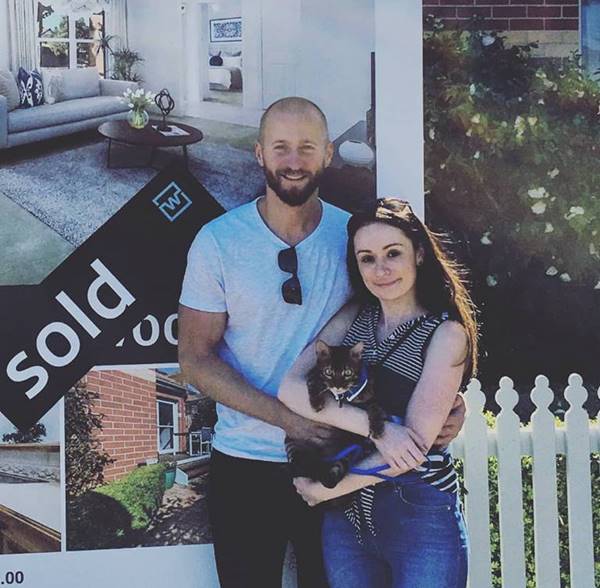 ---
I can highly recommend Tim and Karen Leonard for looking after your home loan acquisition. My experience was that they immediately chose the right product to meet my needs, and they worked day, night, and weekend to meet a very tight deadline in sourcing the finance at short notice. Tim and Karen kept me up to date by phone, text, and e-mail, on a day to day basis (sometimes hour to hour), and made sure I was fully informed throughout the process. Their service is very professional, upfront and honest. Their efforts are Trojan, and I am a very happy and appreciative customer. It is hard to find such a high level of service in any business today.



---
My experience with Mortgage choice has been very pleasing. It has been extremely personalised and they are very approachable and helpful in allowing me to fulfil my financial goals. Tim was very professional and also very informative with my situation, and Karen keep me updated with the progress of my application throughout the processing period. I highly recommend Mortgage choice with your loan requirements.



---
The explanation of the products was really clear. This was especially due to having full visibility of the varying products that were available. I was kept fully informed at all stages of the process. I was even kept updated when nothing was happening - great work! Many thanks for your impeccable support and assistance throughout my refinancing. Your enthusiasm and dedication to helping me was paramount to this being an easy transaction.



---
I can highly recommend Tim Leonard - Mortgage Choice. Tim had been referred to me by a relative and exceeded my expectations from our first meeting. I felt really well looked after and informed during the whole process. Tim, Karen and Amanda all did their utmost to ensure everything went smoothly. They provide an excellent service and I wouldn't hestitate to recommend them to others.



---
This was my first experience on my own in obtaining finance for a new house, Tim & Karen were excellent. Very friendly, approachable and informative. At no time did I feel unsure or confused. All my questions were answered simply which was great. I would highly recommend their service and in fact have already given their details to a close friend.



---
After being with the same mortgage financier for many years, we felt it was time to see what other
companies could offer in respect to products and savings. Our experience with Karen and Tim Leonard was fantastic, offering us many savings and new ways to set ourselves up. They were very
helpful, making sure we understood. Their professionalism and service is the best. Thank you Karen and Tim.



---
We were looking to expand our investments from just our home but we were not sure about the sort of loan and the set up we would require. Tim kindly met with our accountant which enabled us to get the best loan for our financial goals. The service we received was fantastic as Tim and Karen communicated the process to us and then went about getting everthing done efficiently. Thanks for your patience with all our questions, we will cetainly recommend Mortgage Choice in Bayside to anyone.



---
My experience with Mortgage Choice in Bayside was extremely positive. Being a first home buyer, I was understandably nervous and overwhelmed by the process of securing a home loan. However, the friendly service, reassurance and helpful explanations I received made the process that much more manageable. Tim and Karen took everything off my hands. What's more, when we came up against problems, they went above and beyond to get them resolved as quickly as possible. I would highly recommend Mortgage Choice in Bayside and plan to use their services again in the future.



---
We have no hesitation in recommending the services of Tim and Karen Leonard of Mortgage Choice. Tim?s extensive product knowledge allowed us to move forward quickly with the process and we were regularly updated along the way. We were extremely satisfied with their professionalism, efficiency, attention to detail, and the personal manner in which we were dealt with.



---
We decided to use Mortgage Choice in Bayside purely by chance and contacting Tim and Karen was one of the best things we could have done. They took all the hassle and worry out of what would have otherwise been a very confusing and stressful time. Despite the fact we had a very long settlement (5+ months) we were regularly contacted and kept informed throughout the process. I would not hesitate to recommend their services and would certainly use them again if the need arises.