Tony Kutlucan Mortgage Broker in Breakfast Point, Newington, Concord & surrounds
Tony is a trusted, reliable and highly experienced mortgage broker who consistently strives to exceed his customers' expectations in terms of service and outcomes. He takes a client-focused approach, building an understanding of your current financial position before offering considered, insightful advice. He offers a mobile service across Sydney.
Newington
5.0 (24+ total reviews)
Aggregated from:







Call Us

Mortgage Choice Newington

Office - 0428 919 885
Open Hours

Mortgage Choice Newington

Monday - Friday: 9:00am - 5:00pm


After hours by appointment

Free Appointment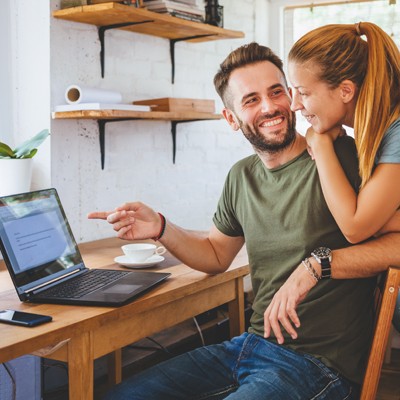 Latest home loan interest rates
Start your home loan journey today
What is your borrowing power?
When you're ready to purchase your property, it's important to have a good understanding of how much you can borrow. We know that finding out how much you can borrow for a property can be a bit confusing, which is why we have some great resources at your disposal.
Feel free to check out our easy to use home loan calculators here or get in touch with us to discuss your unique situation.
Ready to start your home loan journey with our help?
Find out for yourself why my customers are so happy. I'll make your next purchase an easy one.
Call us on 0428 919 885 today.
The right home loan for your needs
Our mission is to find the right home loan for your individual needs and to always have your best interests at heart. Plain and simple. Which is why we have such a wide range of lenders to choose from. We can search through hundreds of products to find something tailored to your situation. ~
Client reviews
Tony was great to work with from start to finish. As a first home buyer being new to the process, Tony made the process seamless and easy to work through.

Would highly recommend him to anyone needing assistance, particularly in this tough market
I worked with Tony on my first purchase and found Tony very reliable, resourceful, and pay a lot of attention to my particular finance situation to get the best outcome on my behalf. Definitely recommended.
Tony as my wife and I agree has gone above and beyond not only this time but everytime he has helped us with either refinancing or applying for additionalnew loans. In our latest dealings with Tony there was a few curb balls and added stress in the process of obtaining our loan none of which was caused from Tony which Tony did everything in his power to fix and make run smoothly giving added insu... read more
Tony as professional and and made the refinance taste quite straight forward. He explained the options in easy to understand language and kept us informed through the whole process. Cannot recommend him highly enough
Tony helped us refinance our Mortgage which saved us over 6000year. He was very approachable, friendly and would address all our concerns promptly either on the phone, via email or most importantly, when necessary, in person. Tony has very good attention to details and has great understanding of the complexities of the banking system.
He made the whole process a lot easier and less daunting to us. He... read more
Tony was absolutely phenomenal in assisting my husband and I consolidate and refinance the debt of two of our largest assets. He was communicative and accessible through the whole process and made it so simple Thank you so much Tony
Tony has been amazing to deal with. He helped us secure our refinancing with exceptional ease. We highly recommend him to others.
Tony Kutlucan has this year assisted me in the process of refinancing my home loan, and he has also helped me obtain vehicle finance. Tony is fabulous to deal with and I highly recommended his services - he is knowledgable and patient and nothing is too much trouble.
Tony was amazing at helping us secure our first home. Very helpful and always had time to answer our many questions. Thanks Tony
Tony Kutlucan was extremely helpful and we appreciate his assistance with our home loan. Thank you.
Refinancing guide
Considering refinancing? Our guide explains the reasons, costs and steps involved in refinancing your home loan.