Your Local Mortgage Broker & Finance Expert in Macquarie Park, Epping, Ryde & surrounds
With over 25 lenders and hundreds of home loans to choose from, the Mortgage Choice team in Macquarie Park & Epping provides tailored home loan advice you can trust - all at no cost to you.
Macquarie Park
5.0 (31+ total reviews)
Aggregated from:







Call Us

Mortgage Choice Macquarie Park

Mobile - 0456 588 492
Office - 02 8875 7805

Fax - 02 8875 7806
Open Hours

Mortgage Choice Macquarie Park

Monday - Friday: 9:00am - 5:00pm


After hours by appointment

Free Appointment
Address
Level 9, Avaya House, 123 Epping Road
MACQUARIE PARK,

NSW

2113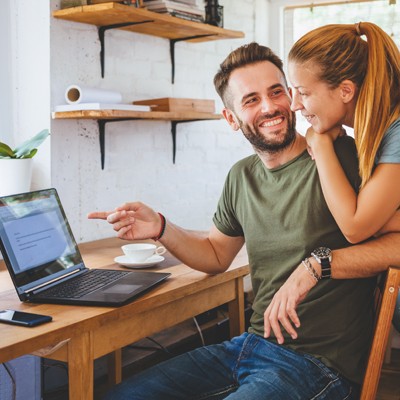 Latest home loan interest rates
Start your home loan journey today
Tailored home loan advice you can trust.
Having worked for years in the major banks, I decided I wanted to offer more than just loan products from a single lender. As a Mortgage Choice broker, I can give customers access to hundreds of home loans, interest rates and features - so that each loan feels tailored to your budget and property. 
Not only that, I'm passionate about providing easy-to-understand, transparent loan advice to help customers make a great choice on their home loan. 
We'll do the research for you
We'll first sit down with you to find out what makes your situation unique & talk about some lenders that would suit you. Are you self employed? Is your partner on a working Visa? There are some great lenders who specialise in these types of loans. We will then get to work researching and comparing loans to find a clear selection for you to choose from.
Our panel of over 25 lenders include all the major banks, along with some smaller, more specialised lenders. 
We do the paperwork & the legwork
Once you have selected your loan, the Mortgage Broker Macquarie Park team will complete the application paperwork and submit to the lender, and answer any questions from the lender on your behalf or provide any additional documentation they need.
That means that you won't have to worry about filling out paperwork or making sure your loan is moving to settlement. Instead you can focus on finding your new home!
We have your best interests at heart
We know how important it is for you to be able to trust the advice we give. Our service at Mortgage Choice in Macquarie Park comes at no cost to you as your chosen lender pays us a commission after your loan settles.
Your dedicated mortgage broker in Macquarie Park
What sets us apart is our true dedication & personalised service for each and every customer. No two loans are the same, and our team would love to find you the tailored finance solution that will suit you for years to come.
Call the Mortgage Broker Macquarie Park team on 0456 588 492 or click on one of the buttons below.
The Mortgage Broker Macquarie Park team service the areas of Hunters Hill, Gladesville, Ryde, North Ryde, West Ryde, Epping, Eastwood, Macquarie Park & surrounds.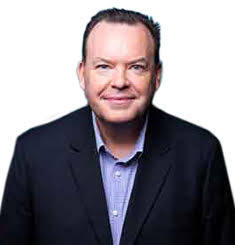 "Tony really looked after us, taking the stress away from a daunting process. I would recommend this business for anyone looking for a home loan or refinance." (Matthew Cooper, Epping NSW)

 

"Tony was so professional, quick response and so helpful to find the right lender that suit our needs for our mortgage refinance. Definitely will recommend Tony to family and friends." (Lucy Cin, Ryde NSW)

 

"Excellent to deal with. Very professional and went out of his way to help! Made the process very easy!" (Chris Vella, Macquarie Park NSW)
The right home loan for your needs
Our mission is to find the right home loan for your individual needs and to always have your best interests at heart. Plain and simple. Which is why we have such a wide range of lenders to choose from. We can search through hundreds of products to find something tailored to your situation. ~
Client reviews
Tony was a fabulous mortgage broker, playing a pivotal role in helping us secure our first home. His expertise and dedication throughout the entire process were truly commendable. He guided us step by step, ensuring we understood every aspect of the mortgage application and approval process. His communication was exceptional, always keeping us informed and promptly addressing any questions or conc... read more
Tony and his team were very helpful in guiding us through getting our loan and completing settlement. We are very happy now in our new home and we are very glad to have had his assistance. Highly recommended.
Very friendly, helpful and patient with us as we commenced our property search during these strange times in the property market, post lockdowns and rate rises. Tony provides a great service.
I would highly recommend Tony - owing to the crazy market, it has been difficult to break in as a first-home buyer. As a result, I have been using Tony's services for over 12 months and throughout this period he has been extremely responsive at all hours of the day and on weekends, and very patient with answering all my dumb questions. Couldn't have done it without his great advice
Efficient and friendly, taking into account my needs and lifestyle, as well as financial, in a honest and caring way.
Tony and his team got us a home loan
He was professional and easy to understand throughout the process considering we had not a clue where to start.
Tony was fantastic with the whole process of finding a competitive rate and the right bank who would lend us the amount we needed. Highly recommended
Definitely helps having a Dad working as a Mortgage Broker! Despite that, he was able to clearly explain to me all of the different options and educate me on how loans work. He was very helpful in making my first home purchase possible and was professional throughout the entire process.
Would highly recommend Tony he answered all my dumb questions and helped me each step of the way of buying of my first home. I felt that Tony truly had my best interests at heart.
I am grateful to Tony for his patience, knowledge and support during my home purchase journey! Not only have I found Tony professional but he has treated me as part of his extended family. Thank you Tony - I'm soo excited to be settling on my own home tomorrow!
Step-by-step guide to home ownership
There are many steps involved in purchasing a property which can vary between residential and investment properties. This guide explains each step in order as well as what is involved at every stage of the purchasing process.