Home Loan Mortgage Broker for Adelaide CBD, Prospect, North Adelaide and surrounding suburbs.
Seeking a home loan in Adelaide? Trent services the CBD, Prospect, North Adelaide & surrounding suburbs. With vast financial expertise, Trent offers tailored solutions for your mortgage needs, ensuring a seamless, stress-free experience.
North Adelaide
5.0 (42+ total reviews)
Aggregated from:







Call Us

Mortgage Choice North Adelaide

Mobile - 0424 156 302
Office - 08 8297 2269

Fax - 08 8297 2274
Open Hours

Mortgage Choice North Adelaide

Monday - Friday: 9:00am - 5:00pm


After hours by appointment

Free Appointment
Address
PO Box 52
NORTH ADELAIDE,

SA

5006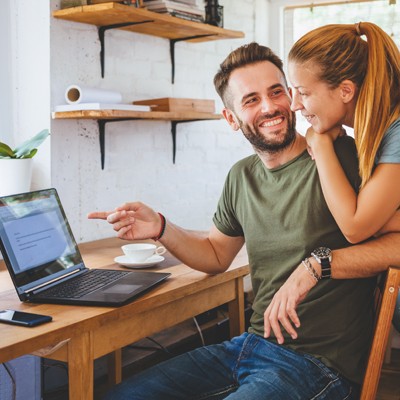 Latest home loan interest rates
Start your home loan journey today
Services
Trent takes a 'big picture' approach to finding sustainable loan solutions for his clients. As well as expert lending advice and guidance, Trent provides a streamlined, cohesive service to help you navigate the various stages of the borrowing journey and secure a positive outcome. 
Home loans

Investment loans

Refinance loans

Construction loans

Renovation finance

Equity release

Deposit Bonds

Bridging loans

Personal Loans

Car and asset finance

Business equipment finance

Commercial property finance

Business loans

Insurance (third party referrals)
Why should you speak with a broker?
We provide real choice, looking to find you the right deal.
We work with multiple lenders, not just one – keeping competition alive.
We may negotiate a better outcome.
We help at a time and place that suits you, doing the legwork for you.
Our aim is to save you time and stress and get things moving as quickly as possible.
The right home loan for your needs
Our mission is to find the right home loan for your individual needs and to always have your best interests at heart. Plain and simple. Which is why we have such a wide range of lenders to choose from. We can search through hundreds of products to find something tailored to your situation. ~
Client reviews
Trent was very helpful in helping me work out how much I was able and prepared to borrow. I was provided with several options that were well explained. I had a coupe of tricky timelines and Trent went above and beyond to ensure all approvals were obtained within these taking a lot of the stress away. I would highly recommend Trent from Mortgage Choice Adelaide.
Trent and Will were very responsive to queries and made the process to refinance as easy as it could be.
Great service from start to finish Communication was excellent. Highly recommended.
I couldn't recommend Trent and his team more highly. The professionalism and thoroughness was second to none. I didnt actually think I could get my loan through but Trent made miracles happen and I couldnt be happier.
Great effort by the team to get this loan across the line for us.
It was a challenging situation we had but Trent was able to come up with a solution.
Thank you.
Pat
Trent is a very knowledgeable broker with excellent results. Transparent, reliable and with a high quality costumer service mindset. Highly recommended
Trent and his team have helped us for many years now.
They got us our mortgage when other places couldn't or wouldn't and more recently have helped us refinance smoothly and efficiently.
They explain everything in easy to understand terms and answer any questions in as much detail as is required to alleviate any confusion.
Highly recommend giving them a call to see what they can help you with.
Im a repeat customer over many years. Trent and the team have managed my new home loans and refinancing requirements several times now. If you want the best mortgage deal, and to save the most money speak to Trent.
Trent and his team are fantastic to deal with and make the whole process easy to understand. I first used Trent 12 years ago after recommendations from family with my first home interstate. I have since used his services in purchasing investment properties, both interstate and in Adelaide. None of these have been an issue and his knowledge and professionalism has been exceptional. Even if you are... read more
Highly recommend Trent for great deals and sound advice. This was the second time I've worked with Tent on obtaining a mortgage.

Trent is down to earth and has straight forward manner which I appreciate. He is very responsive and knowledgeable. He is great at drawing picturesexplaining your options.

Also giving a shout out to William, always a pleasure
Property investor guide
Our free, downloadable guide explains the costs and steps associated with the purchase of an investment property, positive/negative gearing as well as pros and cons of houses vs. units.