May 06, 2015
Melinda Halloran
When selling your home to purchase a new one, it's not always the case that settlement dates line up. In situations where you have found a home to purchase but still haven't sold your existing property, you may need to consider bridging finance to manage your double mortgage repayments.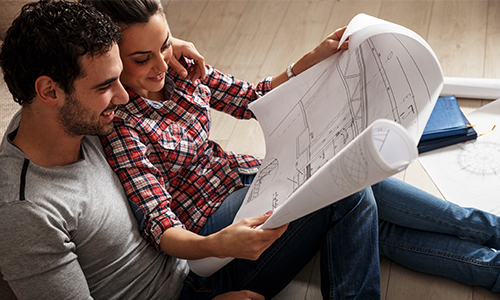 Next home buyers looking for a bridging loan will generally have to decide between two types of loans. After looking at the fine print of your particular loan, you will need to carefully consider whether bridging finance is really the best option for you.
Bridging loan option #1
The lender offers you a single loan to cover your existing debt and the cost of the new home, taking both properties as security. With these types of loans, you will generally have six or 12 months to sell your existing property.
In some cases you may not have to make any repayments on the loan or you may only be required to make interest payments. Whatever your situation, it is always in your best interest to pay as much as possible in order to minimise the interest you accrue.
Once you have sold your existing home, the proceeds of the sale will be used to reduce your debt. You will then be transferred to a regular mortgage and the new property will be held as security.
With these types of bridging loans, your borrowing capacity is calculated on your final mortgage, not the combined total of both properties. If you do not sell your home within the bridging period, you may be required to make repayments on the total amount of both properties, which you may not necessarily be able to afford. For this reason, you should only consider bridging finance if you are confident your first home will sell in the bridging period.
Bridging loan option #2
The other option for a bridging loan is to take out a second mortgage for the new property. A bridging period of six or 12 months will then be established and during this time you will not be required to make repayments on the second loan. You must, however, continue to repay your first mortgage and your second loan will continue to accrue interest.
When your existing home sells, you will then pay out the remainder of that property's loan and remaining funds will be contributed to the new mortgage.
With this type of loan, there may be instances where you are required to maintain repayments on both loans for the duration of the bridging period. If this is the case for you, be sure you can afford the extra repayments.
Which loan is best for you?
When deciding what type of bridging loan is best for you, take the time to do your homework. Loan features, conditions and structures are not consistent between lenders, so check what your lender can offer you. Pay particular attention to your repayment requirements and how your loan will be restructured when your first property sells.
With regards to your bridging period, be mindful that a standard settlement can take up six weeks. Account for this timeframe when calculating the length of this period.
Is bridging finance the right option for you?
A bridging loan can be a great way for next home buyers to manage the transition between properties, but these loans should not be entered into lightly. If you find yourself in a situation where your existing home hasn't sold by the end of the bridging period, you will be facing pressure to sell it as quickly as possible. This usually means selling for a lower price than you expected.
Another downside of bridging finance is that interest rates on these loans are often higher than those of a standard variable loan. This means that your interest will be higher than that of a standard mortgage, so you'll need to be sure that you can afford it.
Before you look into bridging finance, ask the seller if an extended settlement period is possible, in order to give you more time to sell your home. For most people, it is advisable to find a buyer for your existing property before purchasing a new one.
Are you still unsure whether bridging finance is the right option for you? I can look at your situation and help you decide the best course of action.