March 31, 2017
Melinda Halloran
Located in Brisbane's growing middle ring, Carindale has been on the rise in the last few years. As well as Westfield Carindale, the suburb has an increasing number of independent cafes and restaurants, and is still close enough to the city for those who commute.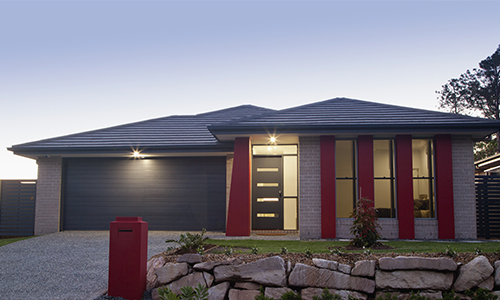 Carindale is located about 20 minutes' drive from the CBD, offering residents with city conveniences and all the benefits of suburban living. The shopping centre is a major drawcard and with 65% of homes in Carindale having more than four bedrooms, it is a popular suburb for families who don't want to live too far from the city.
If you are ready to buy and interested in Carindale, here's an overview of the suburb and what it has to offer.
Lifestyle
The lifestyle in Carindale has a wide appeal. The shopping centre is a fast-paced hub offering food, fashion and a cinema, while nearby parks (there are 18 in total) and Belmont Bushland Reserve are the ideal place to unwind. The Pacific Golf Club is popular with golfers and is surrounded by parkland and peaceful walking tracks.
Location
Carindale is approximately 20 minutes from Brisbane's CBD by car and around 15 minutes from the Bayside. Nearby suburbs include Mount Gravatt East, Holland Park, Carina and Belmont. With Holland Park and Mount Gravatt experiencing a recent surge in interest from buyers, Carindale is also benefitting thanks to its proximity to these suburbs.
Buses are the main form of public transport, with most bound for the Westfield shopping centre. The proposed Brisbane Metro will eventually see trains passing stopping nearby at Mount Gravatt and Holland Park, enhancing the links between the city and this area. The Gateway Motorway borders the eastern edge of Carindale, offering access to the city and Gold and Sunshine Coasts.
Related: Finding the suburb that's right for you
Property market
Buyers looking for larger homes are attracted to Carindale, as are buyers seeking returns on property. Last year alone, the median sales price for the suburb jumped by $40,000, which is in line with the increase in demand for property outside of the inner city.
Median house price: $820,000
Median unit price: $532,000
More than 80% of homes are owned by owner-occupiers and just 18% of properties are rented. And buyer demand here is high – a property on the market currently receives more than 900 visits, which is well above the state average of 275 visits.
Related: Six Brisbane suburbs to watch in 2017
The locals
Carindale is most popular with families as well as those who work at the shopping centre – with 12% of its population employed in retail. Childless couples comprise 26% of the suburb's population and the average household income is above the Brisbane average. Most people living in Carindale work in a professional occupation.