June 14, 2017
Melinda Halloran
Are you in the 80% of Australian property investors who aren't taking full advantage of property depreciation? When you own a rental property, depreciation is a relatively simple way to reduce your taxable income and maximise the return on your investment.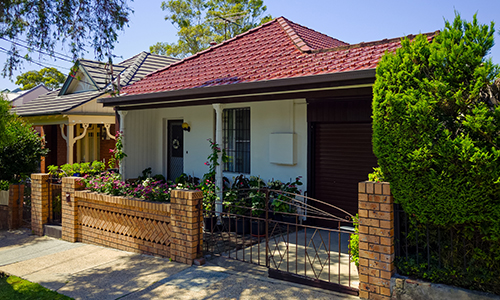 Depending upon the age of your rental property, your depreciation claim could be offsetting thousands of dollars from your tax.
Rental property depreciation – the key facts
You can claim depreciation on the building as well as its removable assets.
The ATO will accept depreciation claims for properties up to 40 years old.
Deductions on the property's structure are set at a rate of 2.5% annually.
You need a quantity survey to prepare a deprecation schedule, as your account cannot do this for you.
How to claim property depreciation
To claim depreciation, all you need to do is submit a depreciation schedule to your accountant. It's a good idea to have a qualified quantity surveyor complete this report for you, as they will be able to identify deductions you may not be aware of.
As a property investor, you might be surprised what you could be claiming. According to Bradley Beer, CEO of BMT Tax Depreciation, even garden gnomes can be included in a depreciation claim, as well as items such as clocks, fish tanks and heated towel rails. A quantity surveyor will outline all the deductions you are entitled to.
The cost of a depreciation report is tax deductible too, so it's worth letting a professional handle this for you. When looking for a quantity surveyor, check that they are accredited by the Australian Institute of Quantity Surveyors (AIQS).
What can you claim?
There are two types of deductions you can make on your rental property – these are plant and equipment, and capital works.
Plant and equipment
Plant and equipment refers to the assets within the property that can be easily removed. Think appliances, fittings and fixtures. Plant and equipment includes:
Hot water systems
Solar panels
Heaters
Air-conditioning
Blinds and curtains
Security systems
Ovens and dishwashers
To calculate the deductions on these items, your quantity surveyor will refer to the effective life of each asset, which is set by the ATO.
Capital works
Capital works is a depreciation claim made against the building's structure. It extends to most fixed assets, including:
Concrete
Brickwork and tiles
Walls
Roof
Doors and windows
Sinks
Capital works depreciation can be claimed at a rate of 2.5% for rental properties that are up to 40 years old and built after September 1987. That means if you have a new property that cost $250,000 to build, you could be claiming $6,250 each year in capital works depreciation alone.
Are there different ways to claim property depreciation?
There are two different methods for claiming property depreciation. The first is the prime cost method, which allows you to claim the same annual rate of depreciation over the life of an asset.
The second is the diminishing value method, which allows you to make larger claims in the first few years of owning a property. After a certain period of time, your claims will reduce in value.
Both of these methods will eventually give you the same returns and you should talk to your accountant about which strategy is best for you.
With the end of financial year approaching, now is the time to start getting your depreciation schedule ready. These generally take a few weeks to prepare, so start early. If you haven't been claiming depreciation, speak to your accountant about making a retrospective claim, as the ATO does accept these types of claims for the last two financial years. – Trevor