September 21, 2017
Melinda Halloran
Whether you are saving for your first home or ready to invest in property, you've probably wondered how you can use your super to get ahead in the market. There are ways to do both with your super, but is this the right step for you?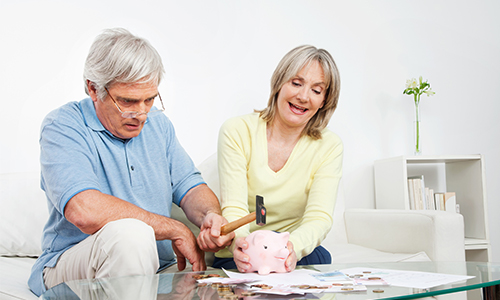 With the introduction of the First Home Super Saver Scheme this year, there are now more ways to use your super to buy property. First home buyers can take advantage of this scheme to save for their first home, while property investors have the option to set up a self-managed super fund (SMSF) for investing.
Self-managed super fund (SMSF)
SMSFs are an alternative to keeping your super in a large fund. This allows you to control exactly how your money is invested, with property being one investment option.
SMSFs do have high fees, so you need to have enough funds to justify the extra expense. Purchasing property through a SMSF also attracts stricter borrowing conditions that you should investigate prior to deciding whether to establish your own fund.
Borrowing money through a SMSF
When purchasing an investment property through a SMSF, you can borrow money via limited recourse borrowing facilities, which most lenders offer. To access a loan, your lender will require you to have additional funds in your SMSF to offset any risks of negative cash flow or selling the property at a loss.
What types of property can you purchase?
When purchasing residential property through a SMSF, you must use the property as an investment only. That means neither you nor your extended family can live in it. SMSFs can also be used to purchase commercial property and, if you own your business, it is possible to purchase your business premises and pay your rent into the SMSF.
So is a SMSF is right for you? See the video below for more details and then speak to your financial advisor for more information. MoneySmart also has a list of questions you should ask yourself before setting up a SMSF.
In some instances, you may reap more tax benefits by purchasing an investment property outside of a SMSF. If you have been paying off the mortgage on your own home for some time, you may be able to use your equity as a deposit on an investment property.
Related: Should you buy property with friends or family?
First Home Super Saver Scheme
Announced in the last federal budget, the First Home Super Saver Scheme allows first home buyers to use their super to fast-track their savings. Putting funds into this scheme reduces the tax you pay on your savings, which allows you to save more money.
How does it work?
Under the scheme you can contribute up to $15,000 per year into your fund as savings for your first home deposit. The total amount of contributions you can make is capped at $30,000. When you withdraw your savings, you will be taxed at 30% less than your marginal tax rate, which means that you can accelerate your savings by 30%.
Here's how the fund works in action. In the example below, an individual who earns a salary of $70,000 saves $10,000 per year over three years. The tax savings add up to more than $6,000.

This calculation was made using the government's estimator tool. These calculations are for a single fund, which means that a couple could save up to $12,000 using the scheme. You can use this tool to work out whether this strategy would be financially beneficial for you.
Related: Moving up the property ladder: 6 steps to getting started in property investing
Whether you are purchasing a first home or looking to invest, you can save money on your property by choosing the right loan for your circumstances. For assistance finding a loan, see our mortgage broking service. – Trevor