June 22, 2016
Melinda Halloran
Historically low interest rates are the new norm for home owners, but the reality is they can't last forever. While rates are low, however, you can take the opportunity to get ahead in your mortgage.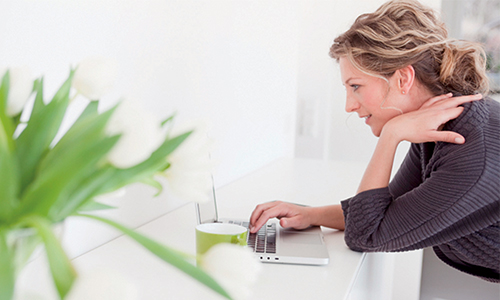 From fixing interest rates to making extra repayments, there are a number of ways to take advantage of low interest rates.
Below we've outlined the ways you can make extra savings when interest rates are low, but first let's look at why the cash rate is so low and how long we can expect the Reserve Bank of Australia to keep rates down.
Why interest rates are so low
Around the world, financial markets are experiencing hard times. Australia has been protected from a lot of the global volatility, but we are not completely immune. Following the end of the mining boom, our economy has been slow to recover, resulting in low inflation, declining wages growth and low consumer confidence.
When this happens to an economy, the typical response is to reduce the cash rate. This results in lower interest rates, which make loans more affordable and act as a disincentive for people to save their money. When consumers are saving money on their home loans and making little or no profits on interest from their savings, they are more likely to spend this money on other things, giving the economy a healthy boost.
This, however, hasn't been the direct result of the most recent cuts to the cash rate. Further cuts to the cash rate may have this effect, but this places the housing markets in Sydney and Melbourne at risk of fuelling further price growth. This situation leaves the Reserve Bank of Australia in a delicate position and the outlook shows that home owners can expect to enjoy low interest rates for some time yet.
What to do when interest rates fall
They say to strike while the iron is hot, and low interest rates are the perfect time to get ahead on your mortgage. There are a few ways to do so.
Option 1: Maintain your repayments
When interest rates fall, it is tempting to pocket the savings. And while there is nothing wrong with doing so, spending the savings doesn't make your money work harder for you.
Instead, maintain your current repayments and you'll reduce the amount owing on your mortgage, which means you'll pay less interest in the long term. This tactic also ensures you won't feel a sting when rates do eventually rise again.
Option 2: Make extra repayments
Any extra money you can put into your home loan will reduce the amount of interest accruing on the outstanding balance. If you can afford to, increase your repayments now, even if it's only by a small amount.
Any extra money contributed will work for you across the life of your mortgage by reducing the amount of interest you pay.
Use our extra repayments calculator to work out how much you stand to save by regularly putting a little extra money into your home loan.
Option 3: Consider fixing part of the loan
A fixed-rate loan lets you lock in a low interest rate on your mortgage – which is a great way to ensure you continue to enjoy low rates even if they rise – but these loans do have a number of restrictions, especially in regards to getting ahead in your repayments. With a fixed-rate loan, you also run the risk of missing out on savings from any further rate cutes.
If you want the security and peace of mind of a fixed interest rate, consider fixing a portion of your home loan. That way you can continue to pay down the variable part of the loan as quickly as possible, while accessing the benefits of fixed rates.
Option 4: Put savings into your home loan
As we mentioned before, it's not easy to make a return on your savings when interest rates are low, so you may be best off using your money in other ways.
If you have a mortgage and you aren't planning to invest your money elsewhere, your most effective option could be to deposit savings and any lump sums of cash such as bonuses into your mortgage. The interest rate on your home loan is generally higher than high-interest savings accounts or term deposits, so reducing this interest bill will see you come out in front.
This strategy doesn't mean you have to say goodbye to your savings forever. By using an offset account or redraw facility, you'll save on interest now and have the option to access the funds at a later date.
Option 5: Refinance your mortgage
Not all lenders pass on the savings following a cut to the cash rate. If that happens to you, consider shopping around for a new home loan.
Refinancing not only gives you a chance to find loan with a lower interest rate, it also allows you to shop around for mortgages with better features and more competitive fees. For this reason, it is a good idea to review your mortgage every two years as well as following a cut to the cash rate.
Saving you money on your home loan is what gets us out of bed in the morning. Speak to Trevor about refinancing, the best mortgages on the market and repayment strategies that will get your loan paid off sooner.
Related stories
What home loan features do you really need?
Five ways to save money on your home loan