May 04, 2017
Melinda Halloran
With the end of financial year almost upon us, now is the time to start your tax planning. If you have reviewed your cash flow and wish to purchase assets before the end of financial year, now is the time to arrange finance.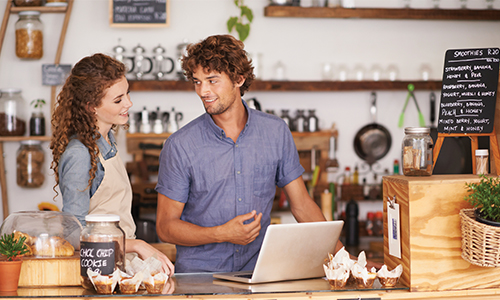 Purchasing assets can lead to a number of tax benefits, including depreciation. By reviewing your business finances now, you can determine whether purchasing assets is the right move for you. Since the government introduced immediate write-offs for assets valued at less than $20,000, more small businesses are benefitting from this tax concession.
If you are planning to purchase business assets before the end of the financial year, here are three questions to ask yourself.
1. Should you purchase an asset outright or access finance?
Reviewing your cash flow will help you to make this decision. If you have excess cash flow, then purchasing outright may be the right option for you.
When using finance for an asset purchase, there are four main options available:
Hire purchase
Equipment loan (or chattel mortgage)
Finance lease
Novated lease
When you apply for an equipment loan, you gain ownership of the asset as soon as the loan commences. A hire purchase loan is structured so that you are leasing the asset until the loan is paid off in full, at which time ownership is transferred to you. Finance and novated lease arrangements allow you to lease an asset with the option to upgrade at the end of the lease.
The type of finance you choose will depend on your financial objectives and which loan will fit within your cash flow.
Related: Five things you should know about asset finance
2. What can you claim on tax?
Depreciation
Depreciation is one of the key tax advantages of purchasing business assets. Since 2015, the government has allowed small businesses to immediately write-off assets valued at less than $20,000. That means that if you purchase an asset and it is installed in your business and ready for use before 30 June, 2017, you will be able to claim the full value of depreciation in your 2016/17 tax.
A depreciation claim essentially reduces your taxable income. Let's say your business has a turnover of $450,000 per year and you purchase a vehicle that is worth $15,000. This would immediately lower your taxable income to $435,000, thus reducing the total amount of tax you will need to pay.
You can learn more about depreciating small business assets at business.gov.au.
Interest repayments
In addition to claiming depreciation on an asset, any interest you pay on your loan is also tax deductible too. This means that if you simply don't have the means to purchase an asset outright, you can use finance to keep your cash flow in check and still access tax benefits.
3. How long will your finance application take to process?
If you wish to purchase an asset before the end of financial year, remember to give yourself sufficient time to prepare your application, have it approved and purchase the asset. It is wise to start this process now, so that you can comfortable achieve this before June 30 rolls around.
If you are ready to purchase new business assets, the end of financial year is the ideal time to start planning for this. This is the time when most businesses sit down and properly analyse their cash flow, which will allow you to determine whether this financial year or the next one will be the best time to make a significant purchase. – Trevor