August 25, 2017
Melinda Halloran
When was the last time you checked your insurance policy? With summer approaching and the storms that come with it, now is the time to make sure your home is properly protected.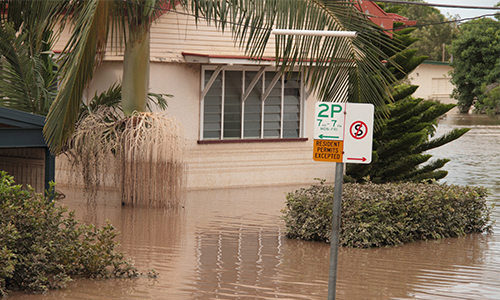 After the 2011 floods, many of us in Brisbane heard stories of those who weren't fully covered by their insurance. Since then new regulations have come into effect to better protect policyholders, but it's still up to you to ensure you have an adequate policy.
The two biggest changes are:
Insurers must now issue a key facts sheet that outlines what is included in each policy
An industry-wide definition of flooding has been adopted
The implementation of key facts sheets means that you no longer need to wade through a lengthy product disclosure statement (PDS) to work out what you are and aren't covered for. Key facts sheets are one-page documents with a table that clearly outlines what is included in your policy. When reviewing your insurance, the key fact sheet is the ideal place to start (see RACQ's website for an example of these key fact sheets).
As you are reviewing your cover, these are the key things to check.
Storm cover
Most funds will have some form of storm cover, but check your policy's inclusions. Your key facts sheet will have a brief overview and full details are outlined in the PDS.
Depending on where you live, you will also need to review 'actions of the sea' coverage, which relates to high tides, storm surges and tidal waves. When it comes to storm surges, check the fine print on this, because unlike flooding, there is not yet an industry-wide classification.
Flood cover
Insurers are now bound to a standardised definition of flooding, which was implemented to create consistency of coverage. Check your policy to ensure you have flood coverage and read the product disclosure statement so that you understand what you are entitled to in the event of a flood. For example, even if you have flood coverage, your insurer may not cover the cost of damaged yards and swimming pools.
You can check the Brisbane City Council flood map to see if your property is located in a flood-prone area.

How much you are covered for
If you are underinsured and something does happen to your home, you will need to make up the difference between your level of cover and the cost of repairs. To avoid this, check which type of cover you have.
Total replacement cover means that your insurer will cover the cost of rebuilding your home. Many people have sum-insured cover, which gives you a set amount of cover. If this is the type of policy you have, review it regularly to ensure it is still sufficient. As you are doing this, consider supplementary costs like temporary accommodation and debris removal.
Many insurers are now offering safety net coverage with sum-insured policies, which means in the event you do need to rebuild, they will pay up to 30% on top of your insured amount. If you are concerned you are underinsured, you can ask your insurance provider for details of this type of coverage.
If you also have home contents insurance, do a quick calculation to work out if you need to increase or decrease your coverage. New items such as jewellery may need to be added or, alternatively, if you have downsized, you may wish to reduce your cover.
How to compare quotes
To ensure you are not only covered, but also getting a good price for your policy, try the following:
Request at least three quotes and compare them
Ask insurers if they will beat quotes from competitors
Look into whether you can save money by bundling all of your insurance premiums together
If you have been with your insurer for some time, call them to see if you are getting the best deal
Preparing for storm season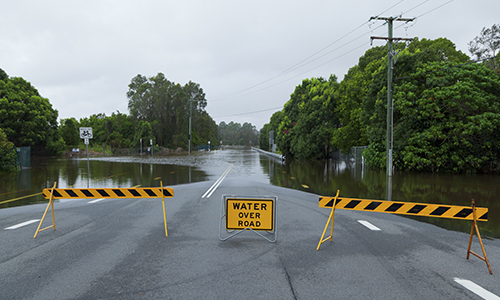 Research from RACQ found that half of Queenslanders don't prepare for storm season. But the reality is that an afternoon in the yard can be all it takes.
You can prepare for storm season by:
Clearing gutters
Securing any loose tiles on your roof
Trimming trees and removing old branches from your yard
Cleaning out your garage so you have a covered place to park your car
Fixing any leaks around the home
There are a lot of benefits of living in Brisbane, but the storms aren't one of them. I recommend reviewing everything at once – utilities, insurance and your home loan – so you have complete peace of mind. – Trevor