August 02, 2016
Melinda Halloran
The Queensland Government has increased the First Home Owners' Grant by $5,000 for the next year. That means that up until June 30, 2017, there will be $20,000 on offer for first home buyers who build or purchase a new property valued at less than $750,000.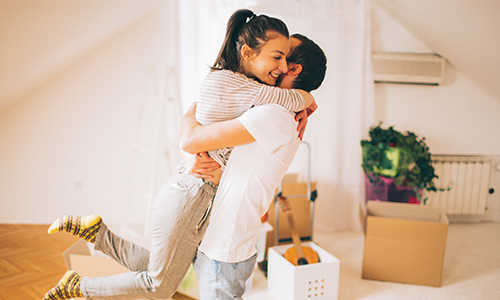 If you have been thinking about purchasing a new home, the bonus will be welcome news at what is an exciting time. At the end of the next financial year, the grant will return to $15,000, so this might be the incentive you need to start seriously thinking about buying or building your own home.
Before making an offer on a home, ensure you have pre-approval on your mortgage and that you have checked your eligibility for the grant.
Eligibility criteria
To be eligible for the incentive, you must be:
Building a new home or purchasing a newly constructed property valued at less than $750,000
Buying a property in Australia for the first time
18 years of age or older
An Australian citizen, a permanent resident, or applying with someone who is an Australian citizen or permanent resident
Planning to use the property as your principal place of residence for at least one year after settlement
Entering into a contract dated July 1, 2016 or later
To qualify as a new home, the property must not have been used as a place residence before, or previously sold as a place of residence.
Many buyers are unaware that they may also be able to purchase a 'substantially renovated' home and still be eligible for the grant. This is a home that has had the majority of its structure altered during a renovation. Homes that have only received cosmetic work or renovations to isolated parts of the building are not eligible.
There are a number of restrictions around using the grant to purchase a substantially renovated home. See the Queensland Government website for more information about this.
Other first home buyer entitlements
As a first home buyer in Queensland, you may also be exempt from paying transfer duty (also called stamp duty) on your property. This exemption applies to first home buyers who are buying established or new homes under $500,000.
For homes valued up to $550,000, you are entitled to a concession that reduces the amount of transfer duty you need to pay. You can use the Queensland Government calculator to estimate how much transfer duty will cost you.
Transfer duty is a considerable expense for anyone purchasing a property and one of the hidden costs that can catch first home buyers off guard. It's worth knowing whether you will need to pay it before making an offer on a home, so you can budget accordingly.
Applying for the First Home Owners' Grant
Applications for the grant take approximately ten business days to process once all the required information has been supplied.
You can apply for the grant online or, if you are planning to take out a home loan through me, I can assist you with the process. I will:
Complete the application
Send it to the lender
Follow up with additional approvals/certificates if the property is under construction
Liaise with lender team to ensure the grant is approved prior to settlement
This means you will have one less thing on your to-do list when purchasing your first home.
Things to consider before applying
While the grant is a great incentive, a newly built property may not suit your needs. If you aren't sure whether purchasing a new home or a property off the plan is right for you, I am happy to talk you through your options. That way you can purchase your first home confident that you've made the right decision for your lifestyle.
– Trevor
Related stories
Debunking common mortgage myths
Five ways to save money on your home loan
What home loan features do you really need?