April 14, 2016
Brad Dunn
People want everything now!
These days with all the tech around, we live in the world of instant gratification.
Want to know something, Google it, want to buy dinner, go onto the app and get it delivered or drive round the corner to the closest drive through takeaway. Everything is instant and so when people come to me asking about getting into their first home, there is that expectation of doing it straight away.
So I am meeting with all these people, generally on good incomes with a small amount in savings thinking they can get out of the rent trap or their parent's home and into their own home now. These are not uneducated people; they just don't know what they don't know.
Yeah, all the ads on TV say "get into your home now with only $3,000" but the reality is the little writing on the bottom saying "subject to standard lending criteria". What they really mean is pay $3,000 now, start paying us your deposit over the next few years while we build your home and we will factor in extra into the building contract to make sure we aren't out of pocket. Don't get me wrong, this is a legitimate way to get someone into their own home, but it is not a magic bullet by any means.
Let's go back 5 years
So you are living at home or renting and the biggest thought you have in your head is whether to go to the Pub or the Cas tonight. You aren't thinking that in 5 years' time you will want to buy a home to live in. It doesn't have to be a firm plan, but by starting with a few small things now, you will be ready when the time comes.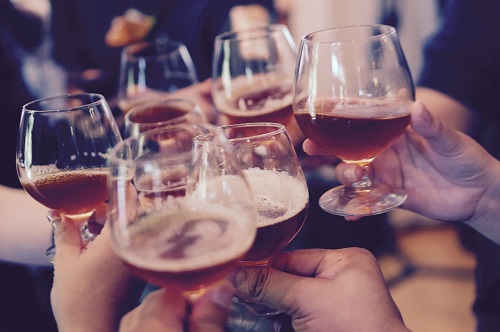 Start Saving Early
As a finance broker, we have access to a huge range of lenders all with different lending policies but one thing they all have in common is that the more deposit you have to put into your first home, the more they are willing to lend you money.
This by no means is the only factor but as an example, if you have only 3% deposit for your home (whatever the price of your home you want x 0.03), then there is only a very small amount of lenders that would even consider you and they are generally much more expensive.
At 5% the list opens up to a few more lenders, and is where most of the people I see are managing to fit in. However, they will still be paying for the privilege for not having started a couple of years earlier on their savings plan.
If you can make it all the way to 10% deposit (home price x 0.1), this opens up the list to quite a few more and better rates, but you are still paying extra than you could if you had started saving earlier (LMI or Lenders Mortgage Insurance comes into play, too much to explain here but is basically a large additional cost to you put onto the loan or paid separately just to protect the lender).
The ideal amount required is a 20% deposit plus costs. This eliminates the need for this dreaded "LMI" and pretty much every lender now wants your business and will give you the rates and costs that come with it.
There is another option in using your parent's property as a guarantee on the loan which I can take you through (just message me or call 0432 825 526), but let's not rely on Mum and Dad, I am sure they have had enough of mortgages on their own home already to last them a lifetime.
How?
Say you want to buy a $430,000 home. We will use estimated costs of say $3,000 as a guide and you are eligible for the First Home Buyers stamp duty rebate (see below). Then you need to save roughly $89,000 including costs. Ouch!
But if you start when you are 18 years old by putting away $152 into an interest earning bank account (like ING saver currently 2.25%pa but if you put in over $1,000 per month, increases to 3.50%pa as at 14/04/2016), then by the time you are 28 then you will have your $89,000.
Obviously 20% is the ideal and at 18 this is a hard task, but as you get older you can afford to save more.
Even better, find a partner and then you can save together meaning each of you only need to $45,000 each.
Let's look at a more realistic saving of 5%. If you start when you are 18 and put away only $80 per week, then you would have saved the 5% by the time you are 23 years old (on 2.25%pa return).
So do it now, either research or go to your current bank and open up a high interest earning account. Then hop on your internet banking and setup a direct debit for a minimum of $80 to go out each week on the day you get your pay in. Congratulations you are now on your way!
The Other Costs
Fast forward now to where you think you have the deposit and are ready to go. Firstly you give me a call and we sit down and start to go through all the costs involved.
There are application costs, government costs, settlement agents' fees, lender miscellaneous fees (trust me if they can find a name for another fee, they will add it on – still waiting on the just in case we drop instant coffee on your contract fee or JICDIC for short). Obviously part of my job is to minimise all of these costs so we can drop them as far as possible, but still allow at least $3,000 to cover them all.
First Home Owners Grant
As at 14 April 2016 you can still get the $10,000 grant if you are a first home buyer looking to purchase a brand new home never lived in or are looking to build. Pretty handy but if you are building then you still have to wait a year until your new home is built.
The other important saving however is the Stamp Duty you save. If you are buying a home less than $430,000, then you get all of your Stamp Duty waived and don't pay anything.
But if the value of your home you want to buy is between $430,000 and $530,000 then you now have to pay a discounted rate.
Anything over $530,000 and you are paying full stamp duty.
This is not a blog on the First Home Owners Grant and does not include all the terms and conditions so for full info, click here to see if you are eligible.
Why is this important though?
Example:
*this is assuming you earn enough and everything else if fine, just looking at deposits here
$430,000 property and you have saved $25,000 in deposit.
$3,000 in fees
$433,000 needed to complete the purchase.
So the lender will allow you to borrow 95% (which is 5% deposit as per above and the LMI goes on top of the loan) which is $408,500 meaning a gap of $24,500… YAY you have enough deposit.
But if you find a property only $20,000 more at say $450,000 then the stamp duty (discounted) comes into play:
$450,000 property with $25,000 deposit
$3,000 in fees
$3,838 in stamp duty now applicable
$456,838 total needed to complete the purchase
The lender will allow once again 95% the value of the property = $427,500 leaving a gap of $29,338 meaning you are now short. Boo!
So the First Home Owners scheme is still a great option to save you money, it just means you need to either look at building or keeping to a property under $430,000 to maximise your deposit that you have now spent years building up.
Other debt?
Another factor that lenders look into is what other debt you have. If you have gotten out a credit card and gone over the limit, a car loan you defaulted on, a bill not paid, anything like that then it will affect your chances of getting that loan. So pay all your bills on time and make sure if you are in a share house, don't put anything in your name you cannot control the payment of!
This works the other way also. If you have been a good citizen and only ever paid in cash and never had a loan before, then your first time you ever want to borrow is for a very large sum, then the lenders can get worried. Whilst we don't recommend you go out and borrow money unless you really need it, it can be handy to apply for a small limit credit card to show you can handle debt.
Just make sure you pay it off in full each month so as not to attract interest costs and blow all your good savings work!
Can you Afford It?
So you have your deposit in place, you have a good track record going with your small credit card limit and you are starting to earn some good money so the lenders are happy to lend you some money.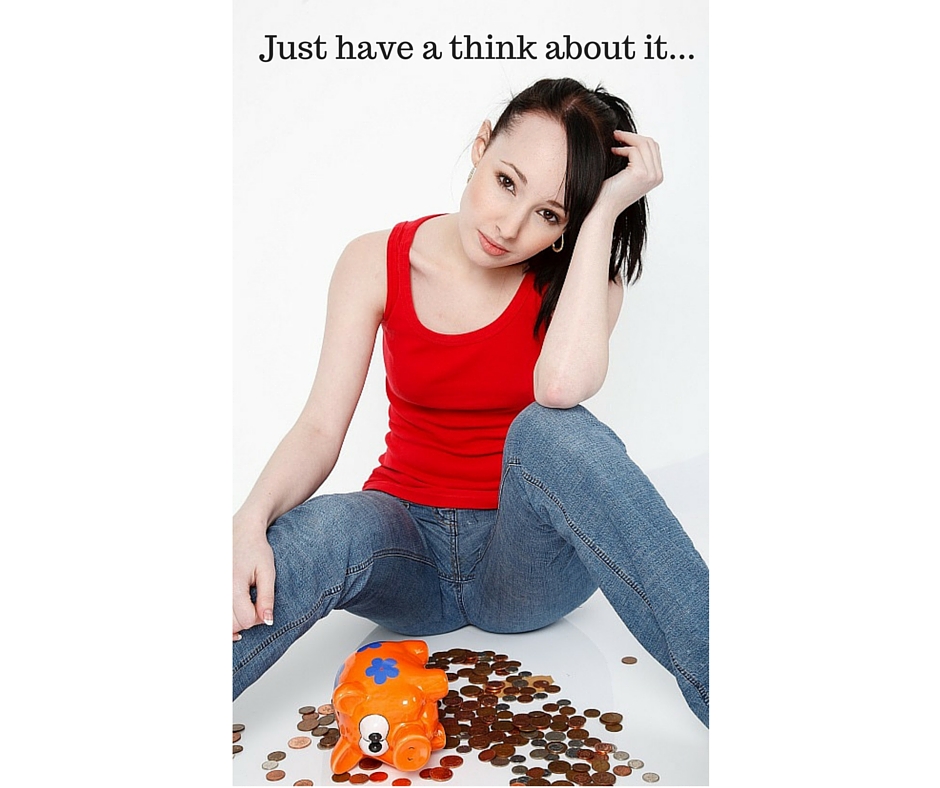 But please now think that this will be a debt you must repay back every month. To those renting it is a bit easier as it is sometimes the same or only a bit higher than what you are already paying, but for all you stay at home with parents' people out there, don't forget you will need furniture, insurance, food, car expenses, any issues with the home expenses, dog to the vet, accidental drunken falls, the list goes on….
So I always recommend to work out how much it will impact having to repay a loan as well as live in your new home and to have a good buffer of at least $3,000 as "just in case" money.
Using our example above of a $408,500 loan at a rough 4.5%pa over 30 years, you are having to fork out $2,069 in just loan repayments each month.
To all the parents and teachers out there
This by no means covers it all off, but hopefully gives some food for thought and gets people thinking earlier about their future (and booting the kids out of home as an incentive).
I have been running one on one and also group sessions on various financial topics including getting into your first home and would like to offer my free services out there to all those who are interested.
If you have a group of young adults with their heads switched on or a higher level classroom or even a business with a captive audience, I would be more than happy to come out and do an educational session to get them on the right track.
Just call me on 0432 825 526 and book me in today.
About the Blogger
Brad Dunn has been a property investor and working in the finance industry for over 15 years.
He is currently one of the franchise managers of the multi-award winning South Perth Mortgage Choice office but what's really important to him is that 9 out of 10 of their clients would recommend them to a friend.
More from this author: