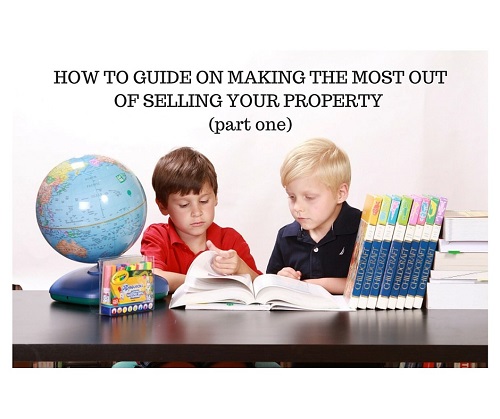 Selling you property can be an extremely painful process, but with a little knowledge and some expert help, it can be made into only a painful process (just kidding).
Seriously though, there are so many variables to think about from choosing the right agent to putting up the right price, marketing correctly, getting the right settlement agent, etc… So over the next few blogs, I will attempt to give you some insights and tips on how to make the process go that bit more smoothly and more importantly, get the best price for your property.
Part 1 will be about that all important Real Estate Agent.
*Disclaimer – I am not a Real Estate Agent (phew) but I do work closely with a lot of them and know some really good ones and really bad ones. See this blog here if you are looking for a good agent
Choosing an agent
Must do – I know everyone is time poor and it is much easier to just skip a step below and go straight to the agent, but you need to remember that if you don't get the right agent the below could happen:
Bad marketing, good agent = 90 days + on the market where you are paying interest costs on your home for this time plus wherever you are moving to will be held up = approx. $5k lost
Bad agent, good marketing = Plenty of people walking through from the marketing you quite often are paying for, but no buyers as they walk in and walk out again. Also the property will sell for less = marketing costs = $2k, loss on property sky is the limit!
Bad marketing, bad agent = You are screwed and might as well put up a cardboard box on your verge saying home for sale.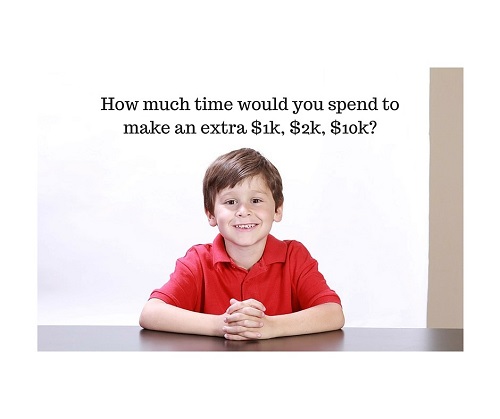 1. Do your own research
Before you go out and even start talking with agents, you should hop on the web and look up on some of the real estate sites for some similar properties in your area and see what they are selling for.
That way you can get an indication of:
How much you could sell your property for,
How long some of the properties have been on the market
How well presented the pics and wording looks from each of the agents putting the properties on the sites
Which agents have a heap of properties they are selling in your area
Also check out the under offer and sold properties on the sites, would you choose an agent with 10 properties all similar to your own and not sold or the one with 10 under offer already?
2. Get an independent valuation completed
Sounds scary and expensive… Nup these days you can get an electronic one completed for minimal cost or you can come to someone like myself in the finance game who has to get them done for every client he/she sees for free.
You know what, I will do you a deal, if you have actually read this far then please like this blog and/or share it, shoot me through a message or email me directly on 0432 825 526 with your name, contact details and address and I will generate a free one for you (yes this is trust based, but I will take your word for it).
3. Get out in the field
Once you have done your research, you will have an idea on a couple of agents you might like to use, but proof will be in the pudding here. Go out to one of their home opens and check out the following:
Are they on time with the Home open?
Are they happy/friendly when you walk in and do they even greet you? (I have been to some home opens where I have gone through the entire house and not even seen a human, very scary to think what a dodgy person could do)
Do they ask you what you are after in a home and direct you to the best-selling points that relate to you in the house?
Do they tell you about the surrounding area and all the amenities, etc…?
Next step is to ask some tough questions to prove they know their stuff. These questions are common and a good agent will be able to answer and sell the home to you with them.
Note: Men, please don't be the one going in and asking these questions, leave it up to the wife/partner. You don't want to tough go in hard approach, you need the polite questioning and no offence but the women just do it better!
Why is the owner selling?
How negotiable are they on price?
How long has this property been on the market?
Is there are factors that would detract from the sale-ability of this property?
Are there any problems with the house itself?
How the agent answers these questions can make or break a sale generally so please do it. Don't just see one and pick, make sure you look at a minimum of 3 to get the best possible agent.
How many times have you gone to the shops to buy something thinking it is the best then either see it on sale the next day or a better version? Remember that when you see your first agent and think he/she is the bees-nees and decide straight away to sign-up.
4. Check qualifications and licence
Sounds silly right. Think back to those times on the news when you heard about those Nigerian scams that sold properties out from under people. It is worth just asking the question and seeing that the agent has a licence. You will generally see it on the agent's business card and can check on this link. Just type in the details on the business card and it will show up if they are legitimate.
http://www.commerce.wa.gov.au/consumer-protection/consumer-protection-licence-and-registration-search
5. Before you sign anything!!
Ok, so you know they are the right agent for you but there are a few traps and tricks you can now use to really make sure you get the most out of selling your property. This is your money and you want to retain as much of it as you can, right?
Give the agent this below checklist to complete:
Please provide:
Evidence of sales in your area (obvious)
Valuation assessment of your property (you already have one remember so can compare, if there is a large difference then something is seriously wrong here)
Marketing plan (what are they going to do to get people to your property and how much will it cost)
Advice and steps on what you can do to make the property more attractive to people to sell it quicker and for more money (you may think your property is awesome, but leave it up to the experts to provide some advice also)
Commitment to make regular contact with you
Signed Market Value Estimate or even a price guarantee
The last one is really important. Some Real Estate Agents (not saying all, majority are generally good, but not worth the risk) will overinflate the price of what they think they can sell your property for just to get the listing and then your property just sits there for ages with more of your money going down the drain every week it doesn't move.
By signing a market value estimate or even better a price guarantee where they don't get paid unless the property sells for that minimum price they believe they can sell it for, it protects you and more importantly makes the agent work harder to get that price for you.
6. Final words
Unfortunately I have seen too many people come in and lose lots of money by not doing the above and getting the wrong agent for themselves, including myself.
15 years ago when I sold my first property, I thought I was doing the right thing because the agent had his face all over a heap of properties for sale in my area. Excelent, he is popular and knows the local area right? Well at the first home open, I was leaving the home so he could do his job and forgot my phone so drove back.
There was over 30 people standing out the front of my house to get in, waiting for the home to open (15 mins after the advertised time). I used my keys to walk in and he was at the back-door having a cigarette and stinking my house out. So I ask him to put it out and let everyone through.
He asks me to leave so he can do his job but I decide to hang around anyway and walk back into my own home to find him talking to another couple about how he has a better property around the corner for sale and not to worry about this one.
To top it all off, I had argued my property was worth over $330k, but he convinced me to put it on the market for $280k. At that first home open, I ended up getting 3 offers on the table, the highest being $345k, which I ended up taking.
So this agent got his admin to put up an ad, he had a cigarette, talked someone out of buying my home then in 1 day made over $10k in commission on the sale of my property which he estimated to sell for less than $65k what it ended up being worth (thank god for the property market back then). Then screwed up the paperwork (luckily with my finance background and contacts even back then managed to sort out myself).
I learnt my lesson and now want to make sure no-one else goes through the same pain I and so many others I have seen did.
If this article was useful to you then the best compliment you could give me is to share it with others. If you need further help with this or any other financial matter, please call me on 0432 825 526.
About the Blogger
Brad Dunn has been a property investor and working in the finance industry for over 15 years.
He is currently one of the franchise managers of the multi-award winning South Perth Mortgage Choice office but what's really important to him is that 9 out of 10 of their clients would recommend them to a friend.