Our team of experienced mortgage brokers can help you with everything from:
buying your first home,
construction of your dream home,
refinancing,
car loans
financial planning
or even investing in property with your Self Managed Super Fund!
Drop by and visit us at Level 2, 76 Mill Point Rd, South Perth or contact us today by calling us on (08) 9472 0211.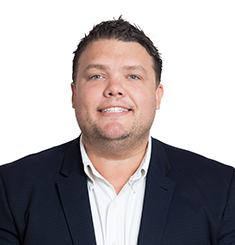 Tyson Lewis
Tyson is the owner of three Mortgage Choice Mortgage Broking franchises and also, the owner of one Mortgage Choice Financial Planning franchise.
He has been with Mortgage Choice since 2005 and has won numerous State and National Awards. The most recent being nominated and a Finalist for the MFAA National Credit Rep of Australia.
Tyson has a huge passion for property and finance and takes immense pleasure in assisting his clients to build successful property portfolios.
Also a specialist in the SMSF space, Tyson has the knowledge and experience to help anyone.
Tyson loves taking his family four wheel driving and camping and is involved in the local football and basketball clubs.
M: 04000 288 24
E: tyson.lewis@mortgagechoice.com.au
Bryan McGuinness
Bryan is our Financial Adviser with over 25 years experience in helping people make smart financial decisions. He understands that everyone's situation is unique and can tailor make an appropriate solution to help our clients achieve their financial goals.
He assists our clients with strategies for wealth creation, wealth protection, debt reduction and retirement planning and helps them navigate their way through the complex world of finance.
Bryan has worked with a wide variety of clients including those just starting out on their financial journey, right through to retirees and everyone in between.
Bryan loves spending time with his family, travelling and outdoor activities.
Vikki Hanning
Vikki is our Office Manager and Assistant to Tyson.
Vikki has over 20 years banking and finance experience and has been with Mortgage Choice since 2007.
Vikki liaises with all the banks and lenders and makes sure all your applications are moving along smoothly and keep s all our clients up to date with the progress.
Vikki loves to travel, dining out and has a soft spot for WA's gorgeous South West. 
E: vikki.hanning@mortgagechoice.com.au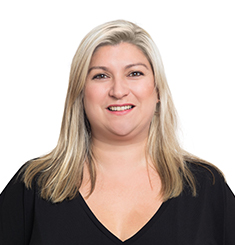 Evette Lewis
Evette joined Mortgage Choice in 2012 and has joint roles as Assistant to Bryan in Financial Planning and Marketing Manager for the entire group.
Having owned her own successful business previously Evette is a great asset to our team who keeps our clients up to date with what's going on at Mortgage Choice and in the industry.
She also liaises with all the Insurance and Superannuation companies to make sure all our planning clients deals are running smoothly. 
Evette loves spending time with her family, Yoga and travelling. 
E: evette.lewis@mortgagechoice.com.au