May 10, 2017
Rebecca Crommelin
Vaios Toutountzis and our team at Mortgage Choice Armadale recently sat down with our friends at Vilis Power Solutions to find out a bit more about their business and how they help their clients.
Neal Gibson, the Owner/Director at Villis Power Solutions gave us the inside scoop on all things VPS and renewable energy. So we wanted to share our insider knowledge with you! Take a look below.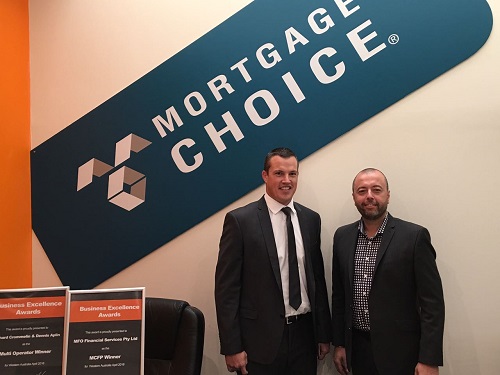 Neal, tell us a little bit about Vilis Power Solutions, and how you help your customers.
At Vilis Power Solutions, we are an energy efficiency company customising highbred electricity systems. Whether you are a business, NGO or home owner, energy indepence is a game changing advantage and we believe that it is essential in the 21st century.
We understand how important it is to team up with the right companies and clients to provide short and long term strategies that utilise Solar, Battery and Wind Power Management Systems, and Embedded Networks.
Virtually every project our team at VPS has completed, achieved over a 50% reduction in grid power usage and a 25% return on investment for our customers.
What are the benefits of using PV solar in your home or business?
There are several benefits of using PV solar in your home or business, including;
Preserving the environment - utilising environmentally friendly renewal energy
Energy independence - installing solar power in your home or business will make you less dependent on grid power.
Great investment - solar systems will generally yield a 20% - 40% return on investment per annum. This means a 2.5 - 5 year pay back.
Passive income stream - sell your PV generated solar power. With Solar Billing being the next step to come.
Solar is a hedge against rising electricity costs - by investing in solar power you lock in a unit tariff price and systems are sold with a 10 year manufactures warranty.
What makes Vilis Power Solutions different to other Solar Panel companies in the market place?
At VPS our vision is to see solar and renewable energy systems on every building in Australia. This mindset is central to how we design our solar and renewable energy systems.
Energy independence and preserving the environment can only be achieved by implementing a sustainable economic model that makes our clients' money.
Unlike other companies, our strategy is not to offer savings but rather provide a package that makes our clients' money. As every solar and renewable energy system is an opportuntiy to create passive income and long term wealth.
What do your customers think about the service Vilis Power Solutions offers?
Our customers are wonderful, and are always providing us with great feedback on our services. Many of our clients have described the VPS service as;
Quick and professional installation
Excellent workmanship and attention to detail
Speedy response times with all customer queries and interactions with contractors
Excellent customer service
At VPS, we are not just a sales company - we pride ourselves on our ability to form long term relationships with all of our clients.
If you would like to know more about Vilis Power Solutions, get in touch with us today on (08) 9485 0090 to find out more.
Meet our team of home loan experts at Mortgage Choice Armadale
Take a look at more of our business partners