October 06, 2017
Rebecca Crommelin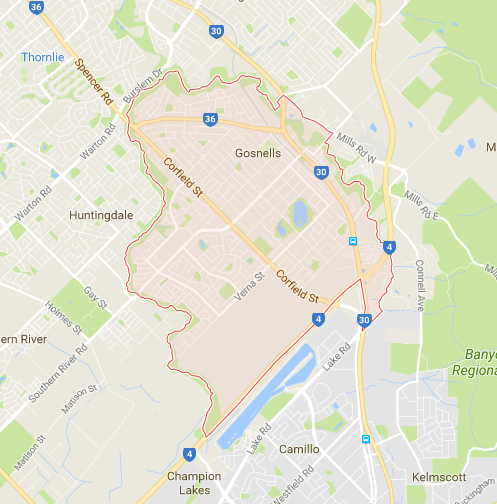 Gosnells is located approximately 20 kilometres south east of the Perth CBD, and is located within the City of Gosnells. The area is an estimated 16 square kilometres in size. The Gosnells area was previously used as farmland, however the Gold Rush in 1890 caused an increase of residents and demand was needed for more residential land, and so was subsequently developed into a suburban area.
The population of Gosnells has grown from 17,280 in 2006 to 19,165 by 2011 showing a population growth of 10.9% in the area during this time. The predominant age group in the area is 0-14 years old, with households being primarily couples with children.
Households in Gosnells are likely to be repaying between $1800 - $2400 per month on their home loan repayments. As at 2011, the properties in the area are 65.7% owner-occupied, which is down 3.6% since 2006.
Currently, the median sales price of properties in Gosnells is $322,000. Rent prices in the suburb are on average approximately $290 per week.
Gosnells is easily accessible, with Albany Highway creating a direct transport link into the Perth City and the Perth to Armadale railway line servicing the area.
There are several educational institutions located in Gosnells, mainly primary schools to accommodate the high population of young children in the area. The neighbourhood also consists of 25 parks covering nearly 5% of the total suburb area.
If you or someone you know would like a free RP Data report on a property in Gosnells or another suburb, give our team a call at Mortgage Choice on (08) 9485 0090.
Find out what else our team can help you with
Use our home loan calculators to research your options
This suburb profile has been written using information from a CoreLogic RP Data suburb statistic report and from a realestate.com.au suburb profile.