December 04, 2017
Rebecca Crommelin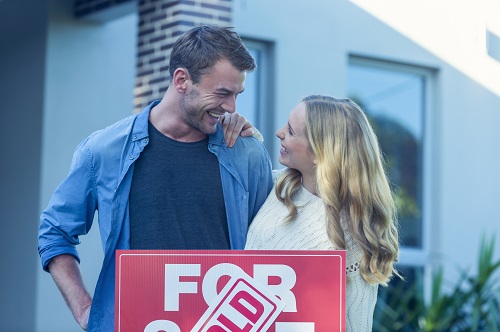 If you're thinking about selling your home, summer can be great time to do so. With Australia being blessed with long and bright summer days, you can maximise your home's best features during this time.
In addition, there are a few other steps you should action if you want to give yourself the best chance to have a successful sale. Take a look below at our following steps to prepare your home for a summer sale.
Step 1: Remember, first impressions count
It's very likely your home won't be the only property potential buyers see before making their decision. Don't forget that first impressions count, meaning it's likely that the first thing a prospective buyer sees is what will stick in their mind once they've left your open house.
Step 2: Make sure your outside area is in tip top shape
If your home has a garden or outdoor area, be sure to tend to it. For your garden, you should mow your lawns, keep your hedges or trees trimmed and also make sure you pull out any weeds. If you have any sparse garden areas, it's a good idea to fill them in with native plants, as they will make your garden look lush, they are affordable and require minimal maintenance. I would also recommend to keep your flower beds mulched and hydrated.
Another way to polish up your outdoor area is to hire a high-pressure hose and give your patios, driveway, and any other outdoor entertainment areas a thorough clean. Also if you have a pool, make sure it's clean, tidy and inviting.
Step 3: Clean up the insides
Before you start your open houses, you need to ensure every room in your home is clean and tidy. Vacuum, mop and even polish any wooden floors, and shampoo all rugs and carpets. Also make sure you dust and wipe down all surfaces and clean your blinds and curtains. If required, sugar soap and/or paint any walls that need a good refresh and lift.
Then in the week leading up to your open house inspection, pick one room at a time and tidy and declutter it, including removing any personal items on display. This is so important in helping potential buyers to picture themselves living in the property and making it feel like their home.
Step 4: Repair everything
If there's any issues you've been avoiding for a while, such as leaky taps or blown light bulbs, then now is the time to address it. For this to work best, you need to really look at your home with your most critical set of eyes. It might even help to have a friend or family member take a look as well, you might even be surprised at what they notice that you didn't.
Step 5: Get it light and bright
On the day of your home open, be sure to open all blinds and windows to let as much light and fresh air into your home as possible. Especially if you live in a small home, light will help to open it up and look more spacious. If possible depending on the weather, you should also open up the doors to let any breeze run through your home. Also, try to arrange for home opens for early in the morning or late in the afternoon to avoid the midday summer heat.
A neutral scented candle and fresh flowers can be a nice touch and help create a nice ambience. If your budget will allow it, consider hiring an expert to professionally stage your home. While it doesn't come cheap, they know exactly how to make the most of a space and it could give your home an edge over your competition.
Step 6: Speak to your mortgage broker
While selling your home can be a stressful time, it doesn't have to be. No matter whether you plan to buy another property before you've sold your current one, or if you are looking to use the sale proceeds to fund your next purchase – our team of experienced mortgage brokers can help with all your property and finance needs.
All you have to do is ask – so give us a call at Mortgage Choice in Armadale on (08) 9485 0090 and we'd be more than happy to help.
Vaios Toutountzis,
Email me at; vaios.toutountzis@mortgagechoice.com.au
Get to know our team at Mortgage Choice in Armadale