October 12, 2017
Rebecca Crommelin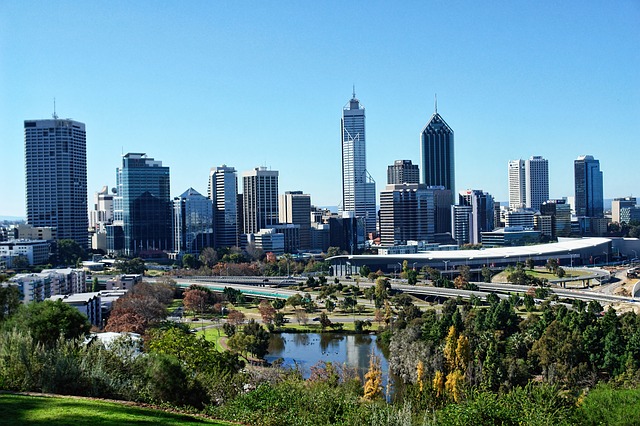 Welcome back to the third installment of Phil's Property Corner, brought to you by Phil Bertram - the owner of Candour Property Group.
The positive news keeps rolling in for the Perth property market, with prices remaining stable, the number of weekly sales increasing and the number of properties on the market trending downwards. This is very encouraging as we move into Spring, historically a season in which activity in the property market significantly increases.
There is still a fair bit of talk about the Perth property market having bottomed out and some commentary emerging that the market has already started to rebound. Here is a great article with comments from Brendon Ptolomey, managing director of Herron Todd White (a property valuation company).
When buying property as an investment in a market that is starting to rebound it is vital that you take into account two factors:
Rental Yield – the amount of annual rental income generated divided by the value of the property (we recommend 5% yield or more).
Capital Growth potential – whilst this is an inexact science there are many factors which can positively influence this, which we will go into detail on when recommending a location.
The primary factor that affects Rental Yields and Capital Growth potential is Supply vs Demand. Most people have heard of it but few people that I have spoken with have ever measured it when deciding on where to invest.
Quite simply, Supply vs Demand is a measurement of the Supply in an area (available properties on the market currently, as well as available land that will be developed, releasing more properties into the market over time) vs the Demand (how many people are currently living there and how many people are moving to the area). If you buy in an area with a large amount of supply already on the market and a large amount of available land that will be developed, there's a good chance that Supply will continue to outstrip Demand. This is a recipe for low Rental Yield (landlords drop rental prices to compete in a busy rental market) and little to no Capital Growth (sellers must compete with land developers who are constantly releasing new stock onto the market).
The good news is that understanding Supply vs Demand doesn't have to involve guesswork. When analysing a location for property investment we look at population growth history in the area with data from ABS (Australian Bureau of Statistics) and how much land around the location can be released into the market in the coming years. By staying on the right side of the Supply vs Demand equation, you maximise your chances of having a very successful property investment.
Our teams at Candour Property Group and Mortgage Choice, help you to understand exactly what type of property is suited to you financially and we go into detail on why we pick the locations that we do. If you'd like to know more, please let us know by visiting Candour Property Group website or by giving the Mortgage Choice team a call on (08) 9485 0090.
Phil Bertram,
Owner at Candour Property Group
Find out the other services Mortgage Choice Armadale can offer you
Read more of our home loan & property blogs