September 18, 2017
Rebecca Crommelin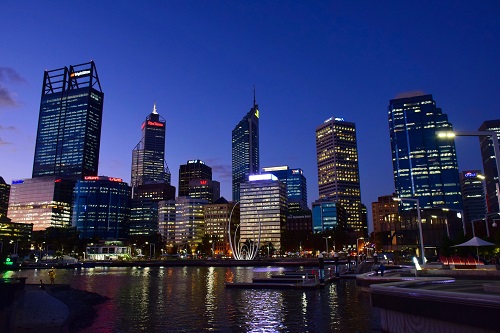 Welcome back to the second installment of Phil's Property Corner, brought to you by Phil Bertram from Candour Property Group.
This month, I'd like to focus a bit more on the West Australian economy, which in this state has a very large impact on the confidence of West Australians and as a result the property market.
As I'm sure we are all aware the mining boom as we knew it is now over. This saw a drop in the number of available mining jobs, though not as dramatic as many people expected. WA's unemployment rate went from one of Australia's lowest to Australia's highest, and as a result consumer confidence took a huge hit. What we saw follow was a virtual stall of the Perth property market, many predicted a large reduction in prices. But what we saw was a relatively small reduction in most areas, with the luxury end of the property market the most heavily affected.
This story of high unemployment started to change around 12 months ago. In the last year the WA economy has added over 30,000 jobs and reduced its unemployment rate from 6.9% (Australia's highest) to the current 5.4% (around the middle of the pack). The most promising part is that a large majority of these jobs have been created outside of the mining sector, something that most experts are predicting will bode very well for the resilience of our economy moving forward.
When you add onto that the news emerging in the mining sector now that the commodity prices have levelled out - there are some very promising signs ahead. This article can give you a good take on the transition we have experienced - "As the dust settles on WA's mining boom, there is light among the doom and gloom"
This transition has been a necessary one, taking us from being a mining dependent state to a more diverse and balanced economy. In the future as a state, we should be able to reap the benefits of an increase in mining jobs and income without being as reliant on it as we once were.
As the confidence returns, so too should the strength in the property market. We are continuing to see the number of properties on the market reduce, down from 14,202 last year at this same time to 13,110 as of 12th September 2017. As the weather starts to improve as we move further into Spring, Perth traditionally sees a big increase in market activity and this number of listings is expected to continue to come down.
There are very good opportunities available if you know where to look and at Candour Property Group, our team can help you know what property investment opportunities are best fitted to your financial objectives.
Phil Bertram
Owner at Candour Property Group
If you'd like to discuss the Perth property market further or find out your best property & finance options - give our team a call on (08) 9485 0090.
Find out how else our team can help you with your finances & property needs
Get to know more of our business partners